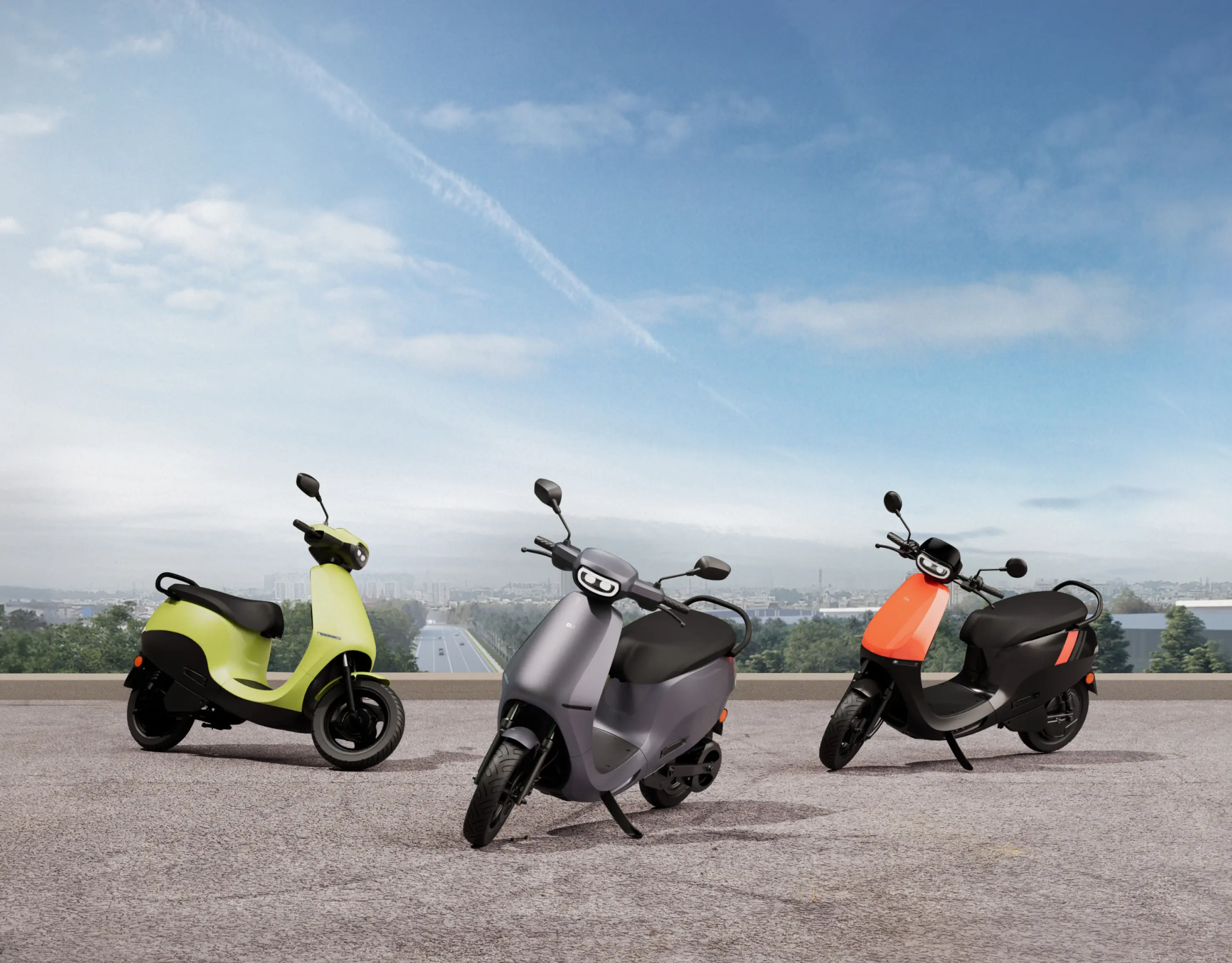 Cost Savings Calculator
S1 Air
Delhi
You will save
₹83,521 in 3 years
₹27,840 Annual saving
₹2,320Monthly saving
Based on electricity and fuel prices on 15 August 2022.
Read more
Choose Model
Ola S1 Air
Ola S1
Ola S1 Pro
Choose your state
Andaman and Nicobar Islands
Andhra Pradesh
Arunachal Pradesh
Assam
Bihar
Chandigarh
Chhattisgarh
Dadra and Nagar Haveli
Daman and Diu
Delhi
Goa
Gujarat
Haryana
Himachal Pradesh
Jammu and Kashmir
Jharkhand
Karnataka
Kerala
Lakshadweep
Madhya Pradesh
Maharashtra
Manipur
Meghalaya
Mizoram
Nagaland
Odisha
Puducherry
Punjab
Rajasthan
Sikkim
Tamil Nadu
Telangana
Tripura
Uttar Pradesh
Uttarakhand
West Bengal
Price breakdown
Petrol Scooter

Fixed Cost
₹85,000
₹72,649
Maintenance costs (3 years)
₹5,950
It's an electric engine!
Running costs (3 years)
₹1,11,711
₹7,358
The calculations are based on ₹7/unit and fuel price of ₹102/L as of Aug 15, 2022. Here 1 unit = 1 kWh.
Taking mileage for the ICE scooter as 40 km/L and the total maintenance cost for 3 years to be 7% of the scooter's retail price.
Average electricity utilized per km for Ola scooters = 0.024 units in Eco mode.
Ex showroom price of Ola S1 is ₹99,999 and Ola S1 Pro is ₹1,39,999
Inflation and fluctuation in electricity and fuel prices have not been considered in the calculation.