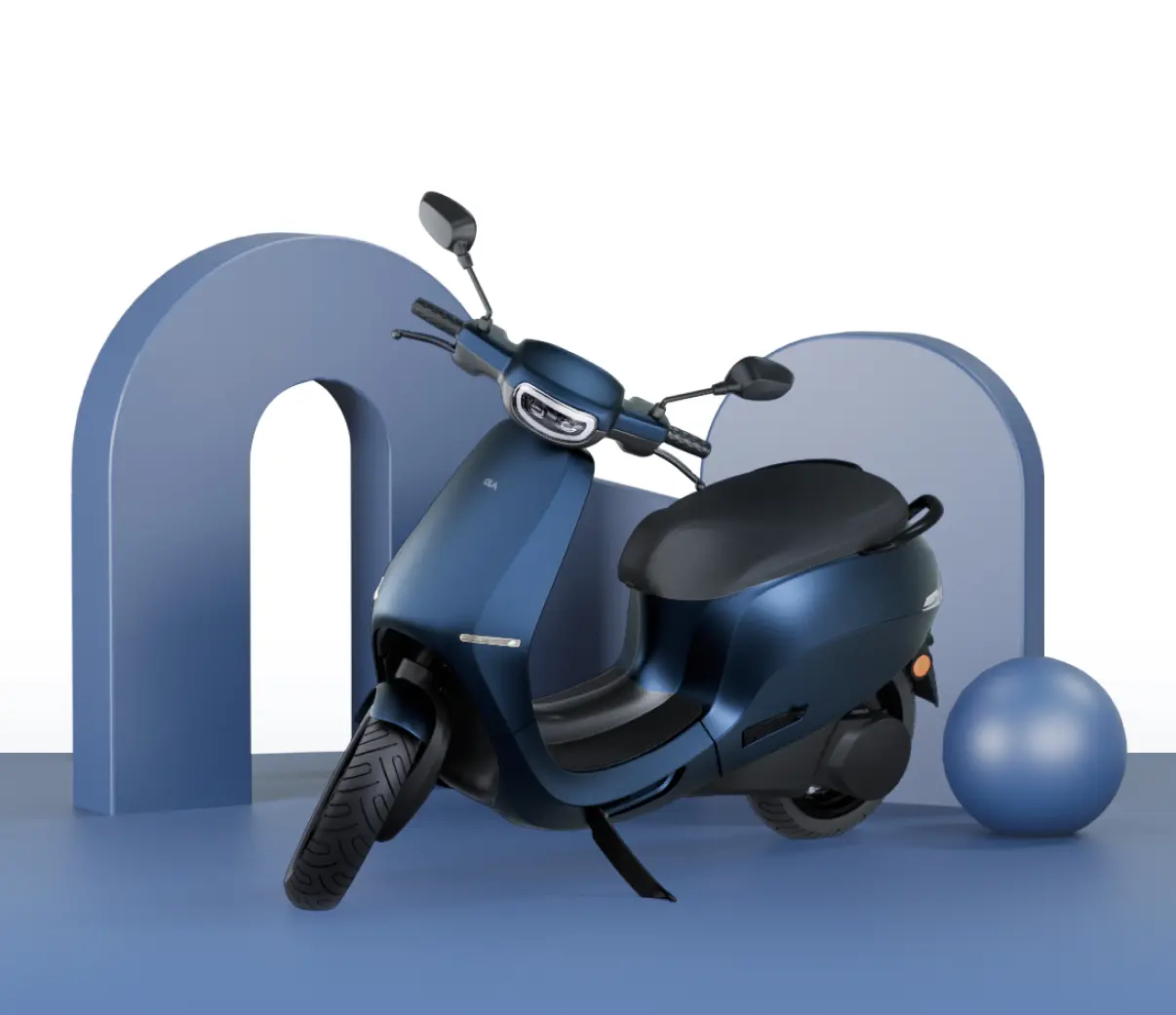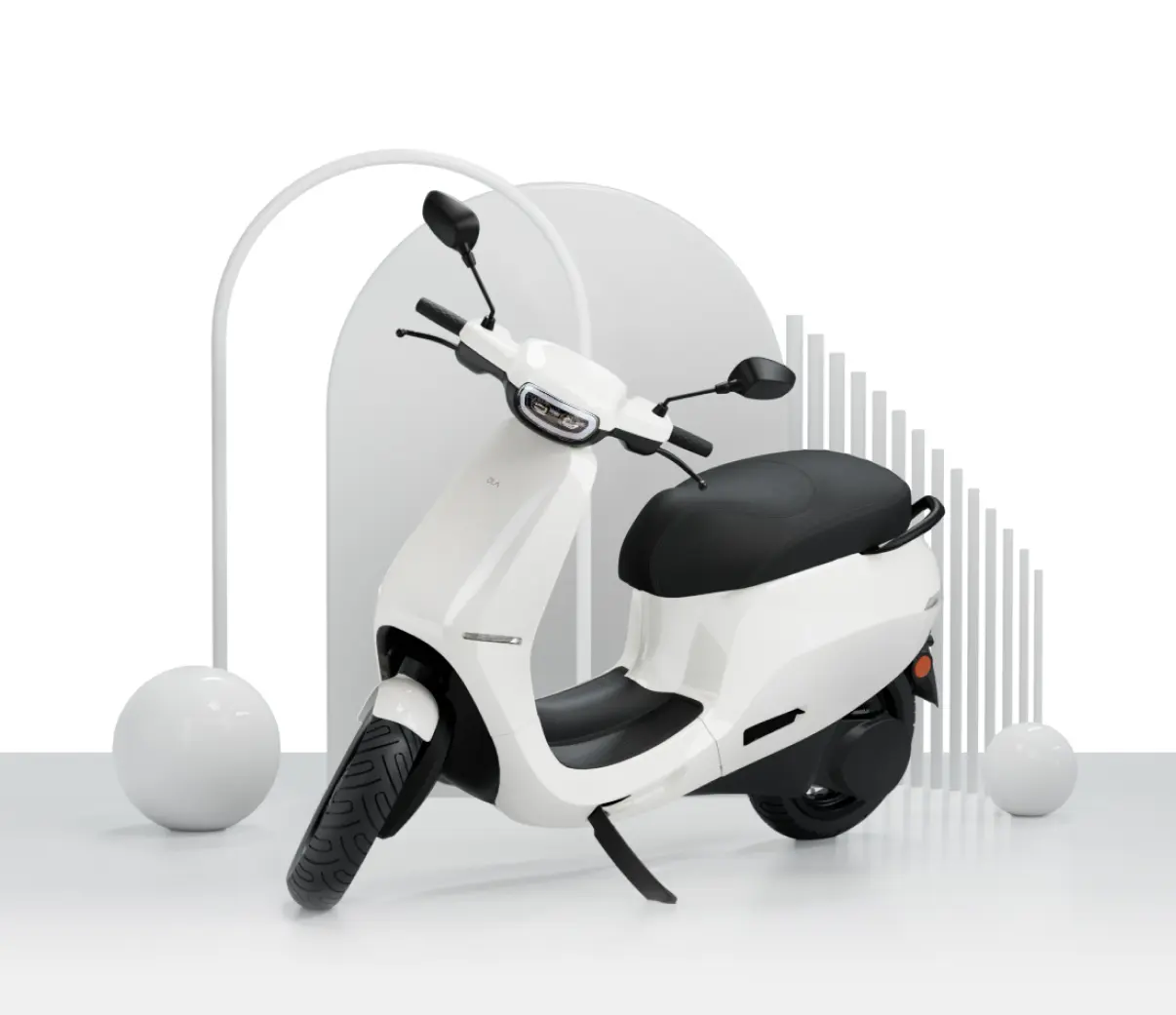 Feature packed. Future packed.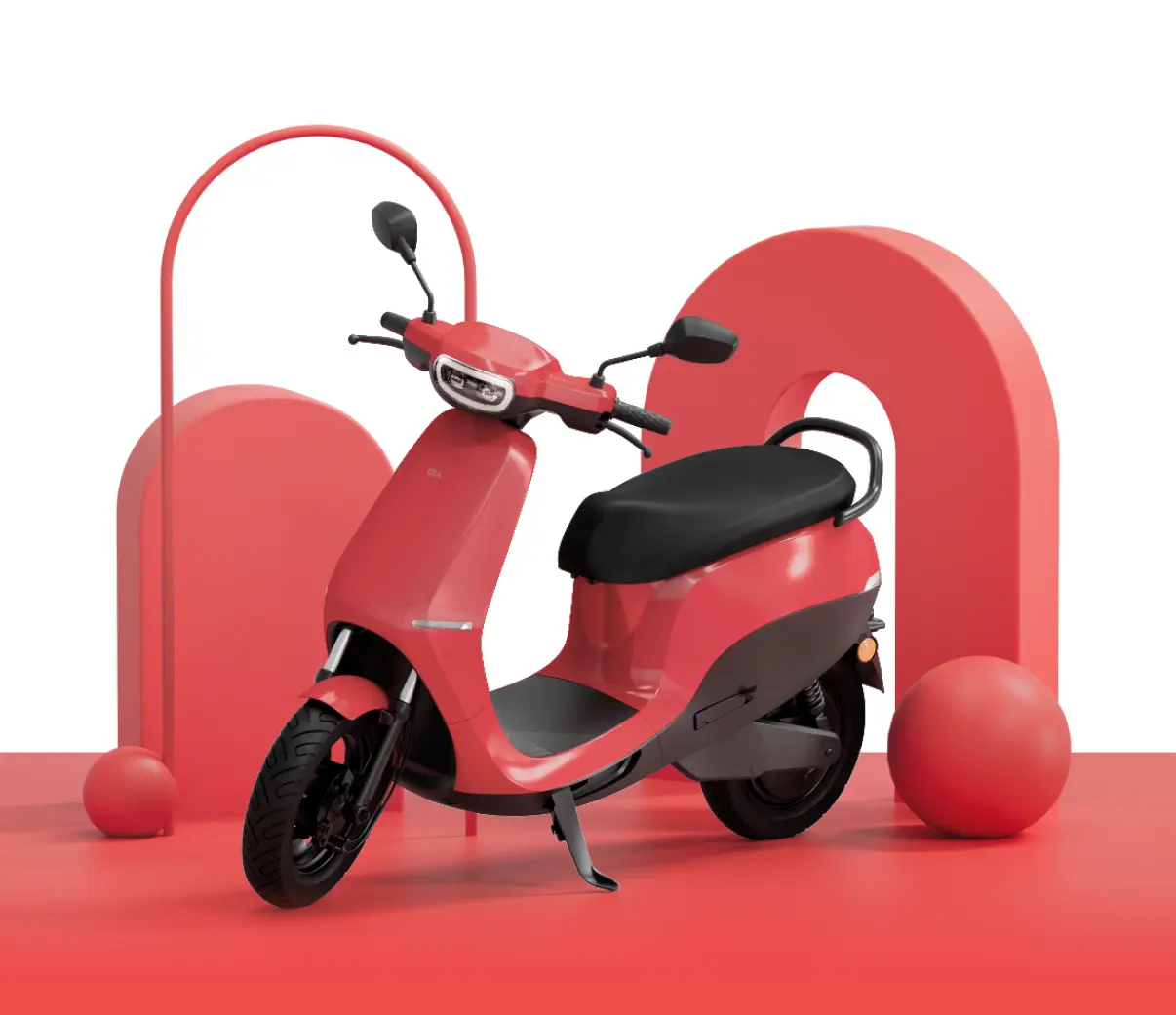 S1 you love, at a price you'll love.
125 km IDC Certified range
The future is here. And it's looking great.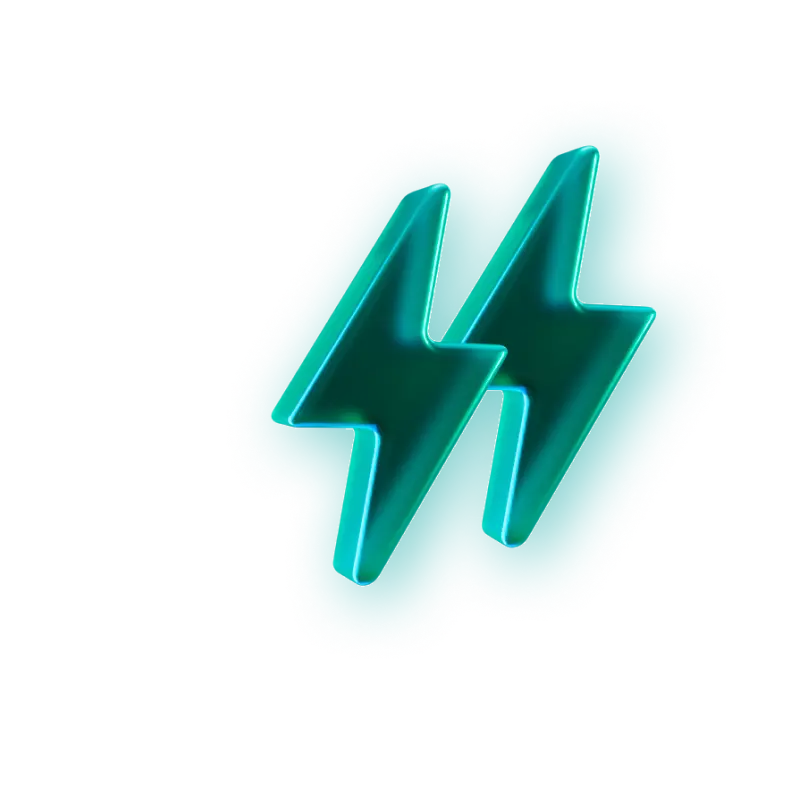 Tick places off your bucket list. Our 100+ Hyperchargers are ready for you.

Door-step service, pick and drop service. Always at your service with Ola Care+.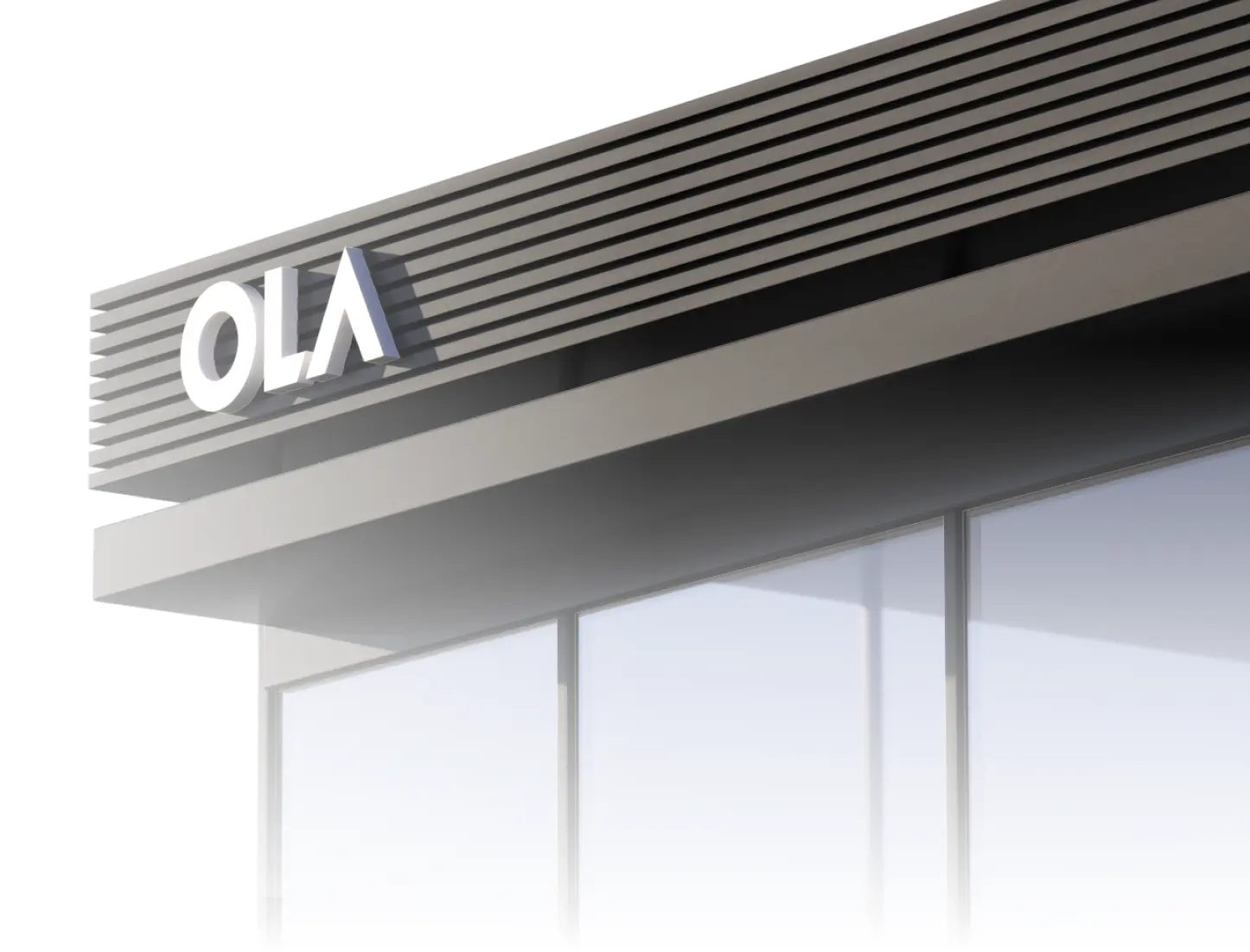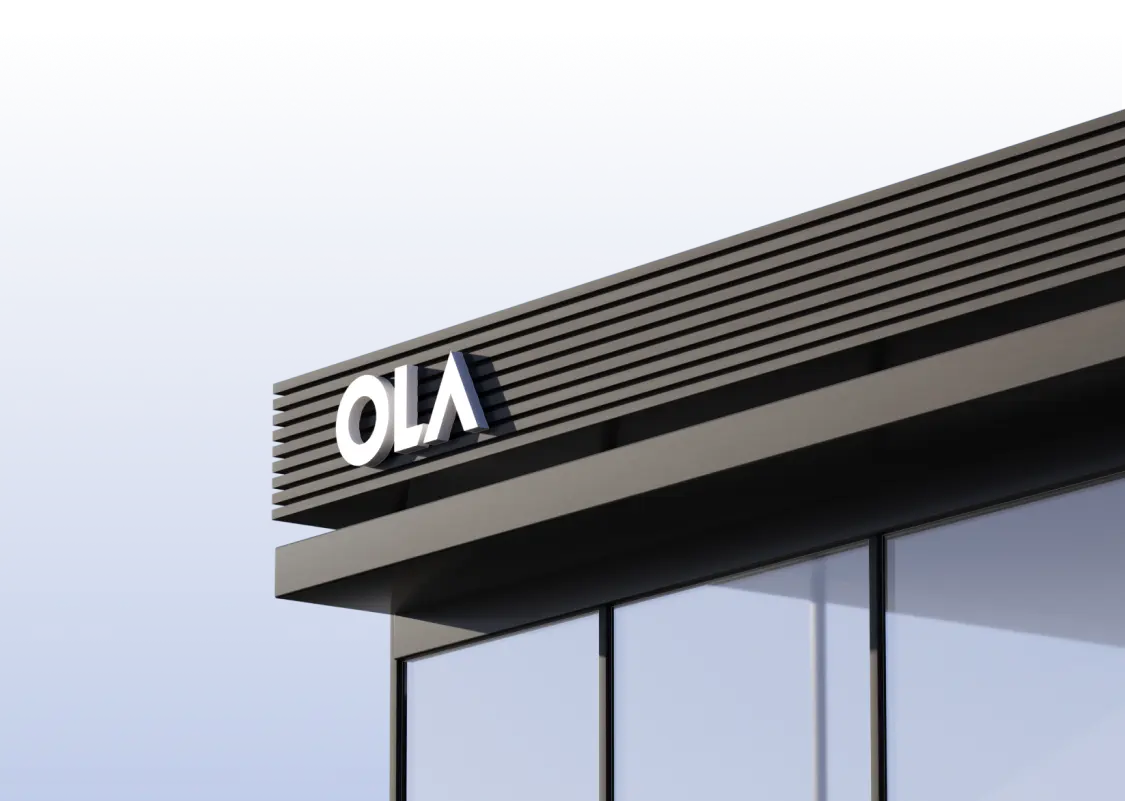 Come on over. Meet us
in
Bangalore
Ola Experience Centres. Because nothing beats a one on one with the S1.
ola experience centre, koramangala
#772, Ground floor, 80 Feet Road, Koramangala 4th Block, Koramangala, Bangalore, Karnataka 560034
ola experience centre, rajajinagar
#80, Ground Floor, 1st Main Road, Jooganahalli Gramatana, Rajajinagar, Bangalore, Karnataka 560010
ola experience centre, indiranagar
522/1, Chinmaya Mission Hospital Rd, Stage 1, Indiranagar, Bengaluru, Karnataka 560038
Rising petrol cost? No sweat

Save ₹2,199/mo on fuel cost
Spend only 17 paise per Km on Ola S1 Vs ₹2.5 per Km on an ICE

50% less total ownership cost
Up to 25K savings per year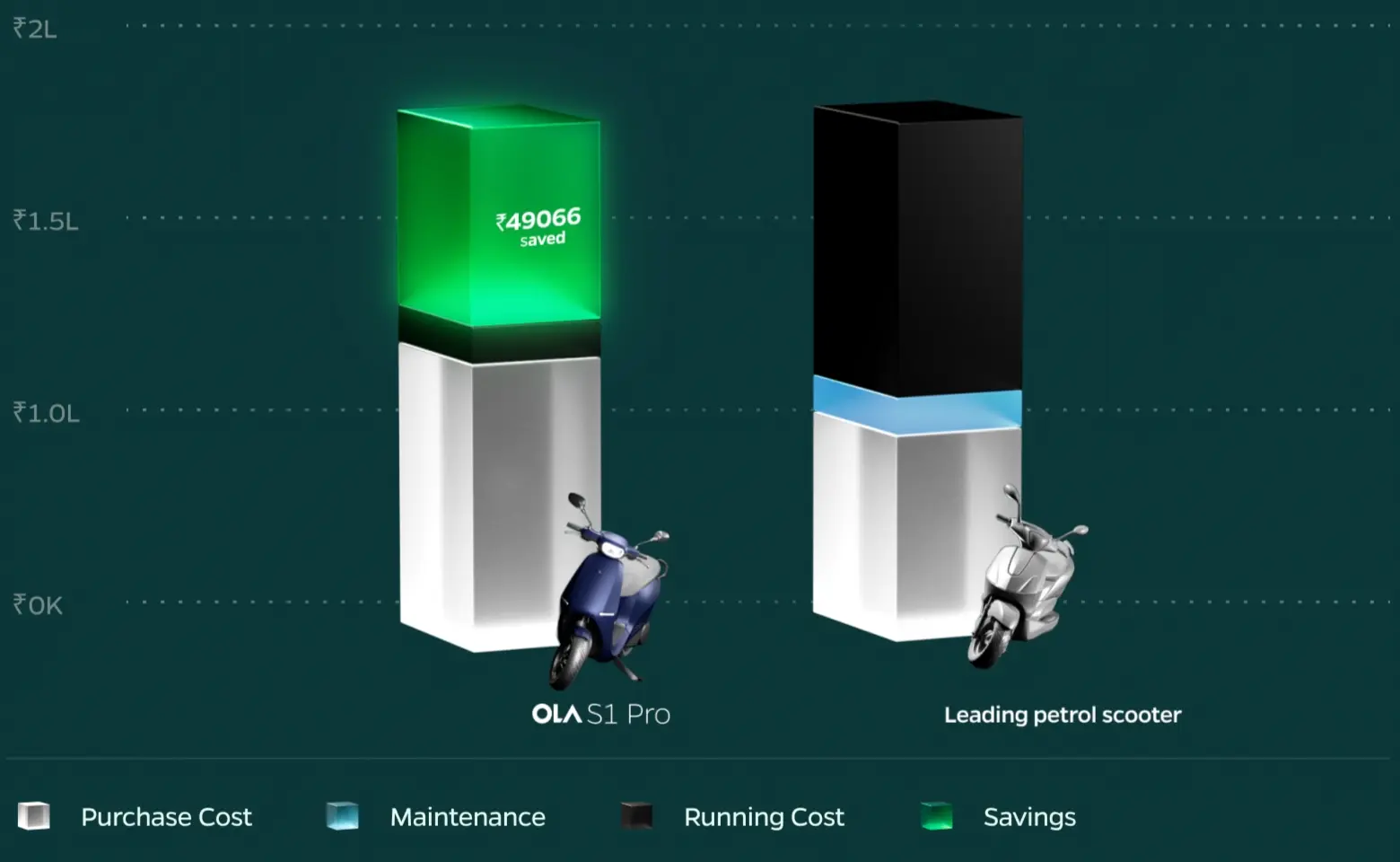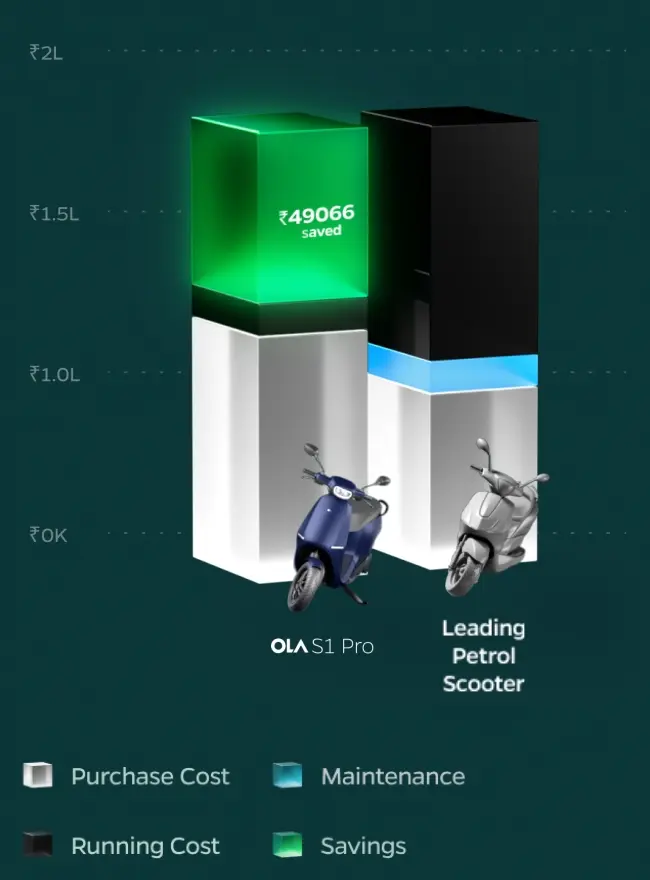 *Based on average electricity and fuel prices in India
as on 14th April 2023.
In our future factory, ordinary doesn't make the cut.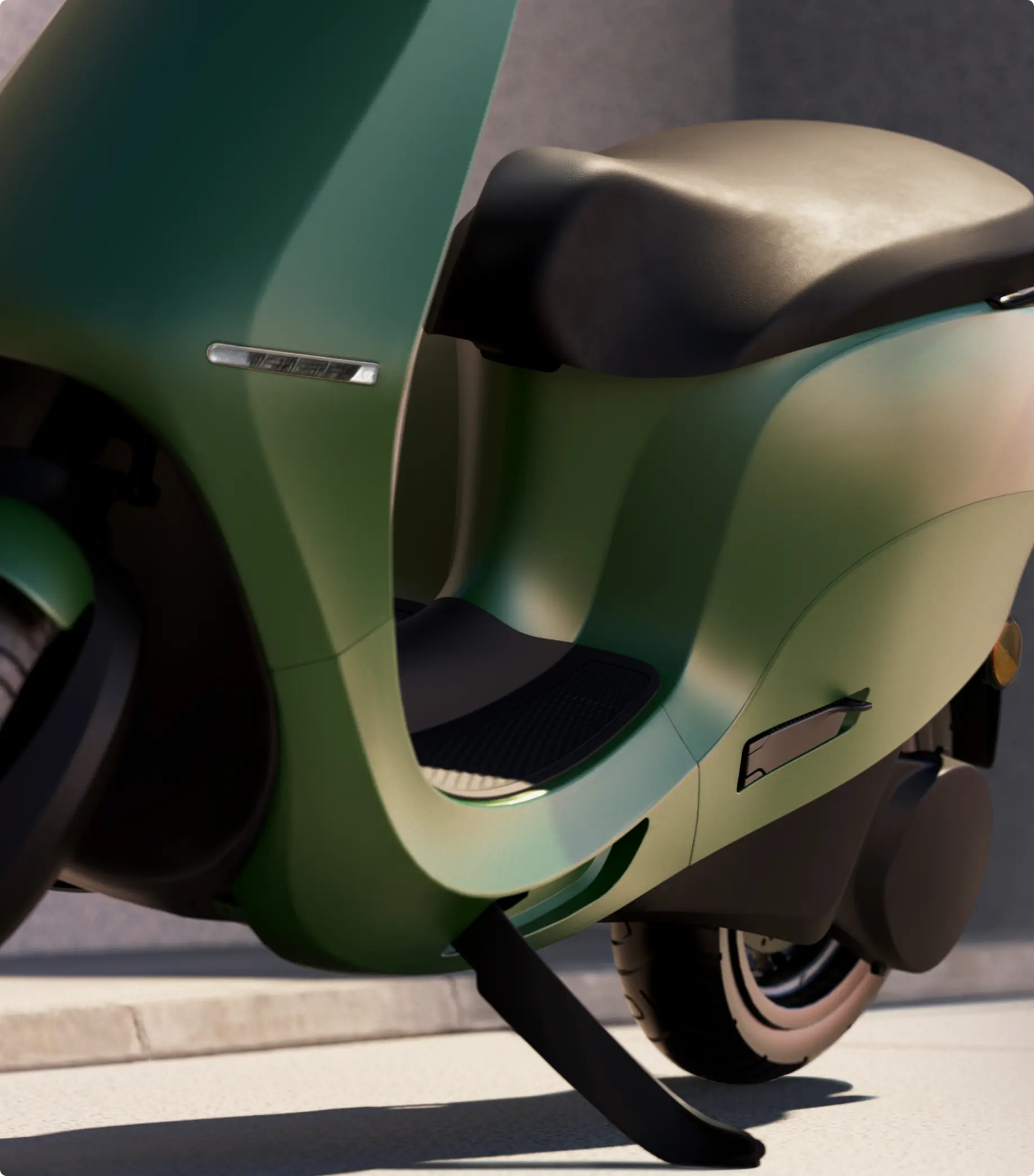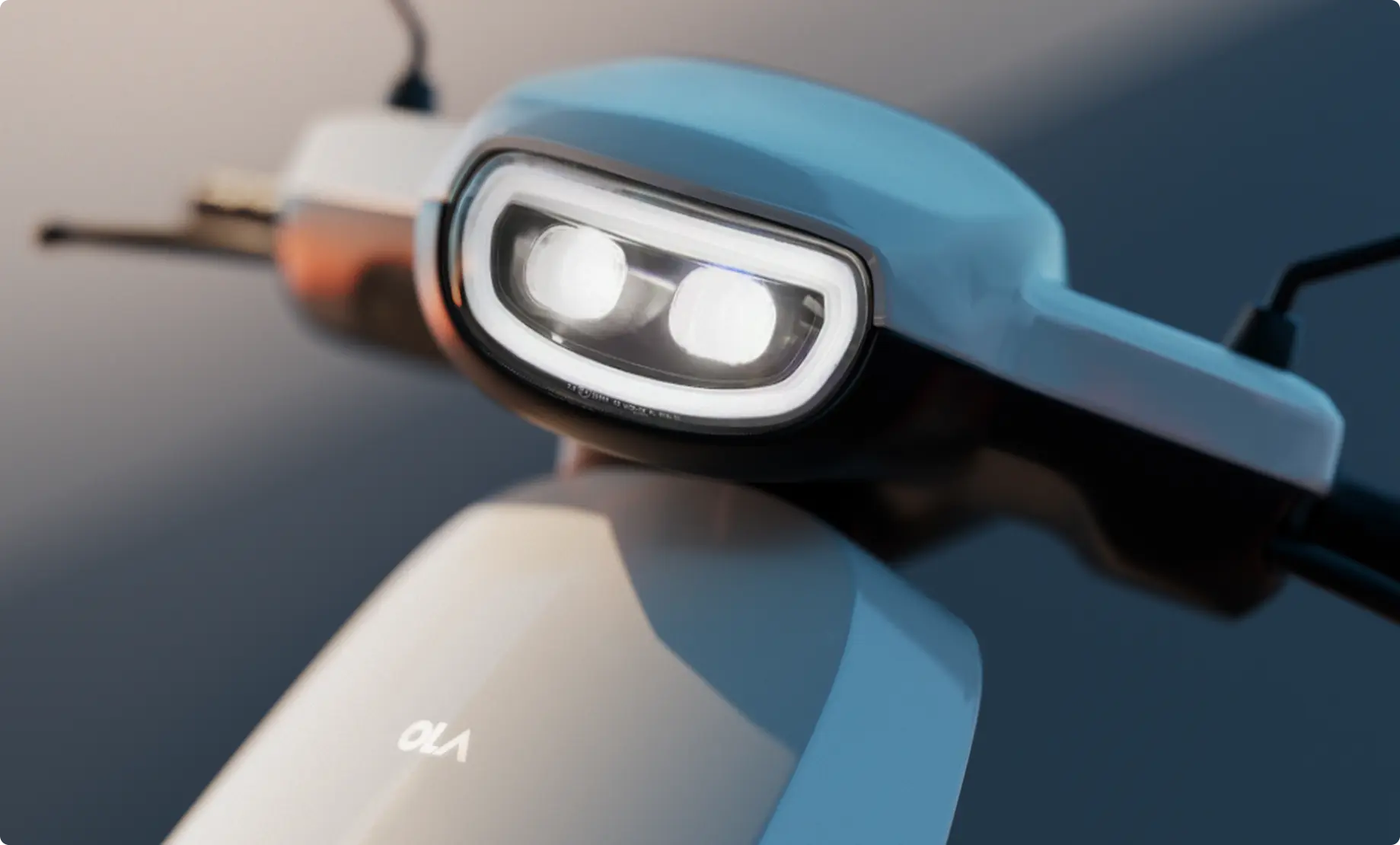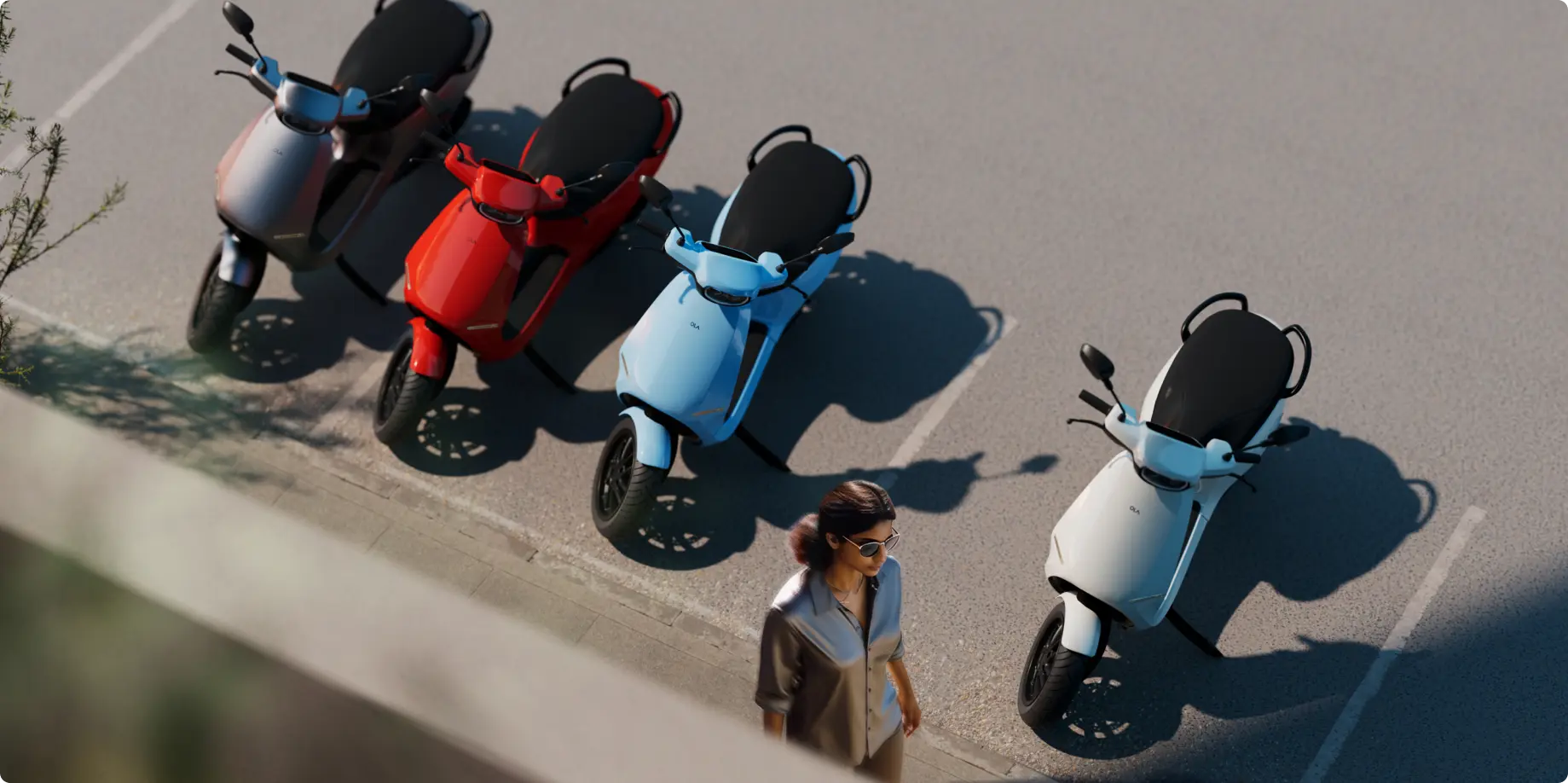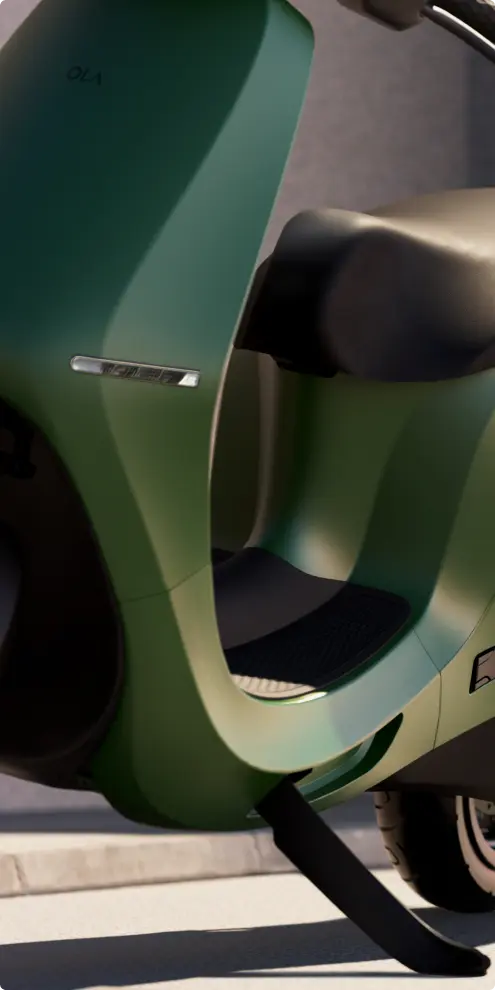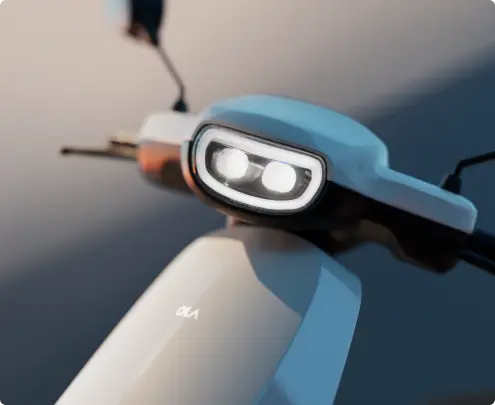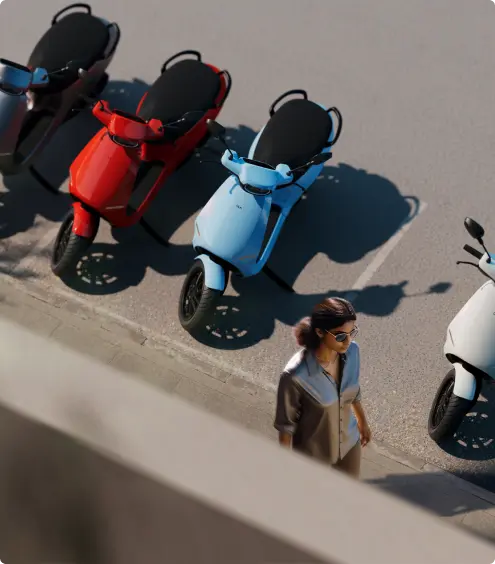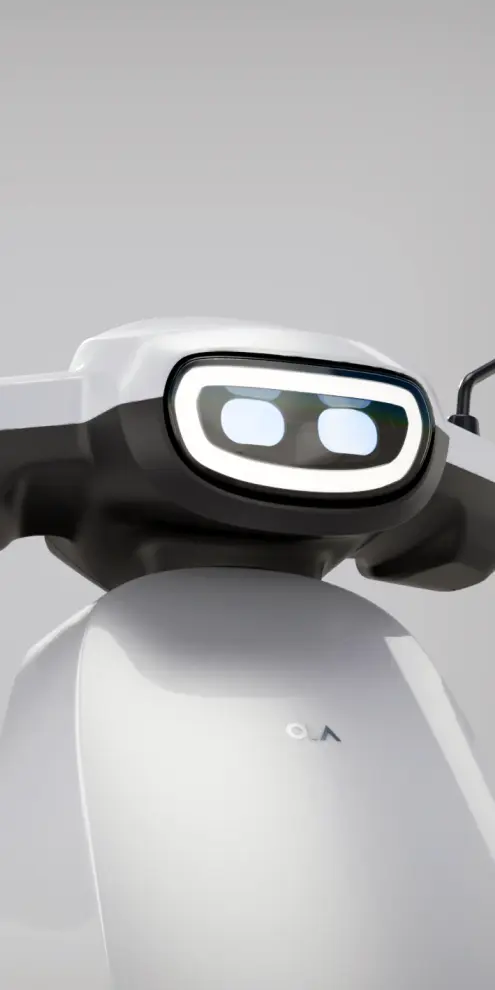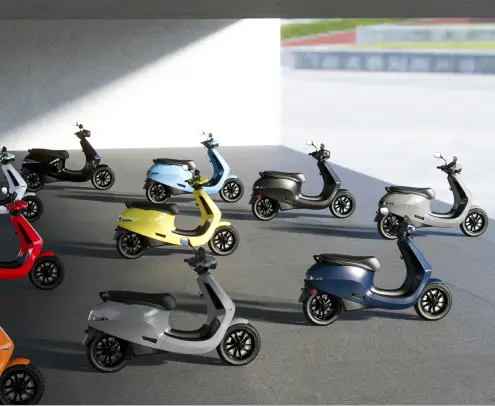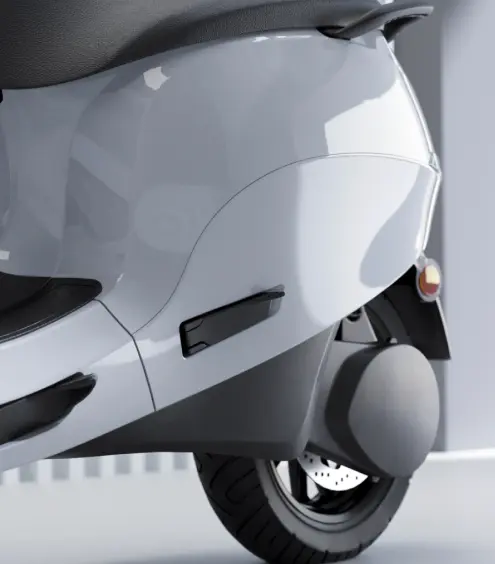 Like the moon. But better.
No nuts. No bolts. No kidding.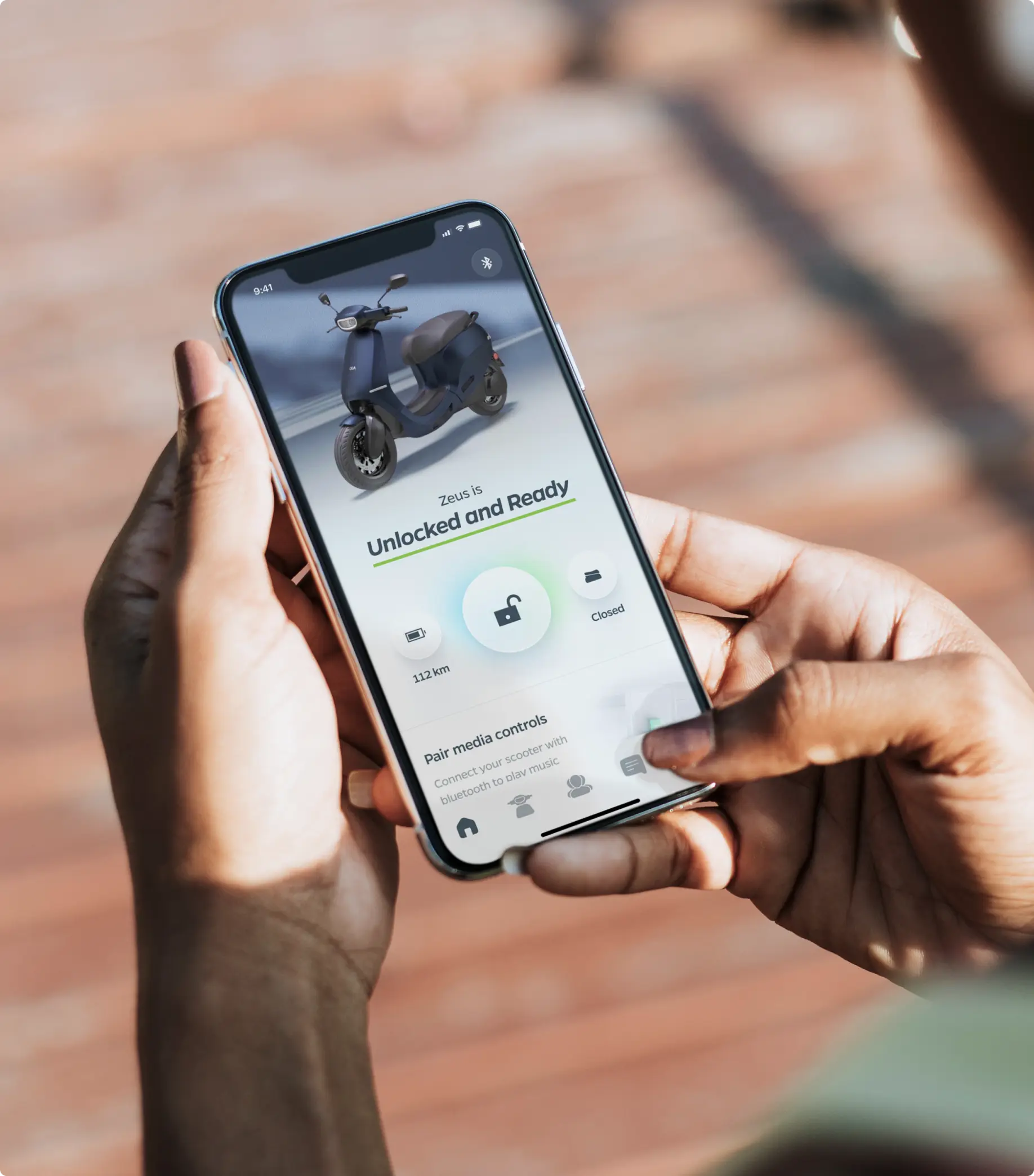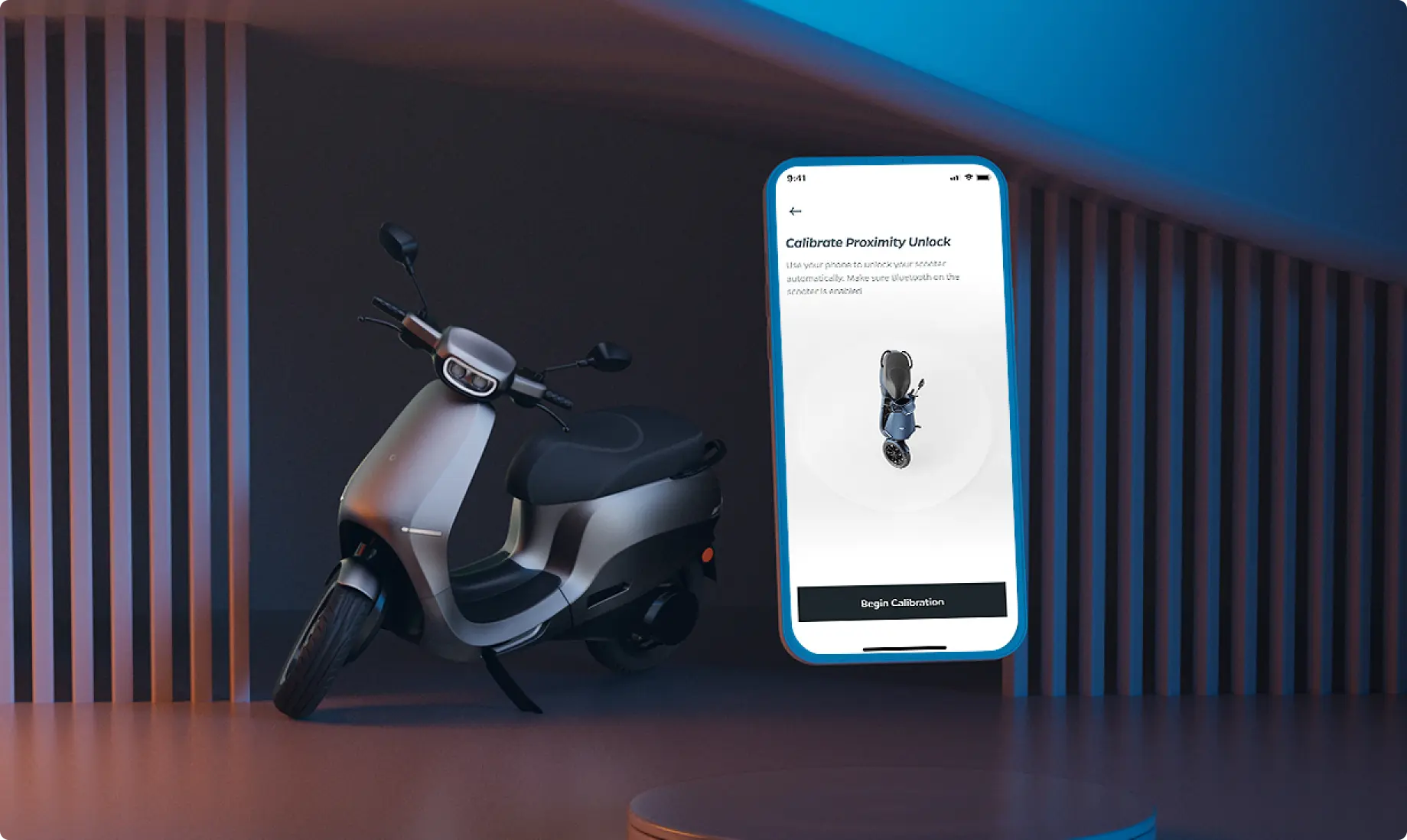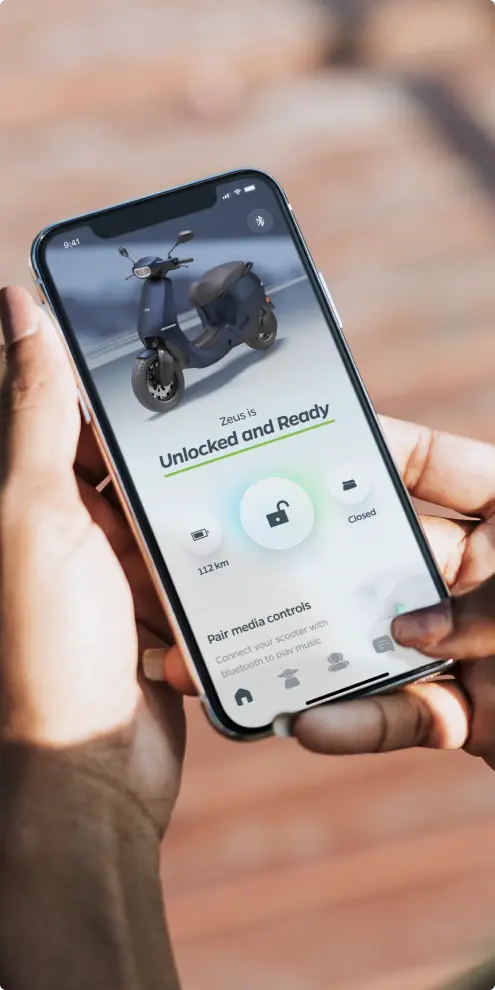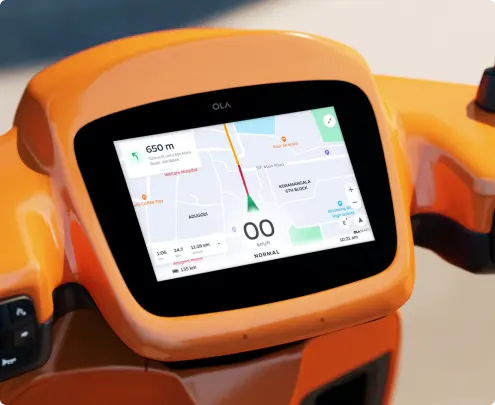 Step closer to unlock. Like magic.
Take the road less travelled.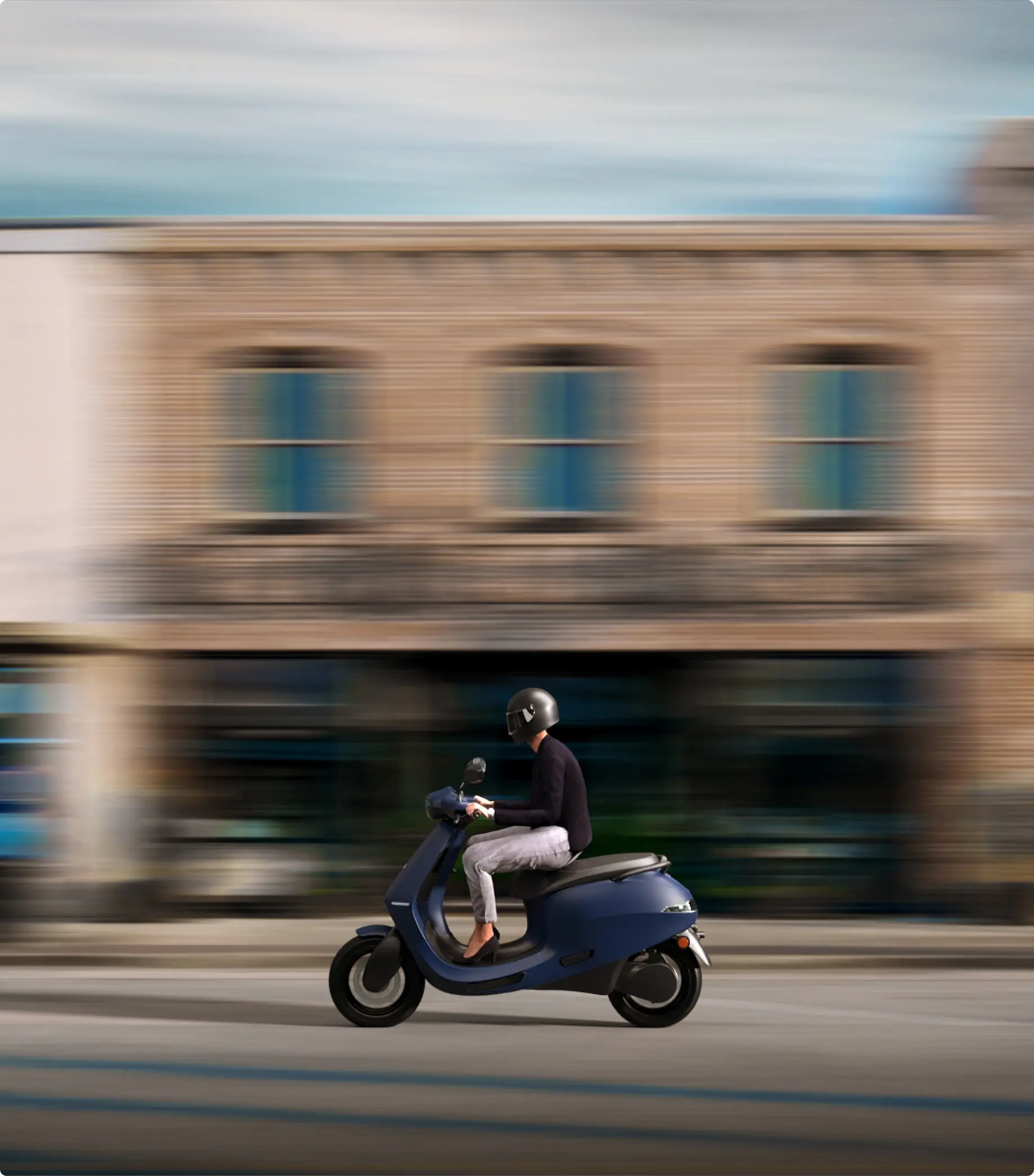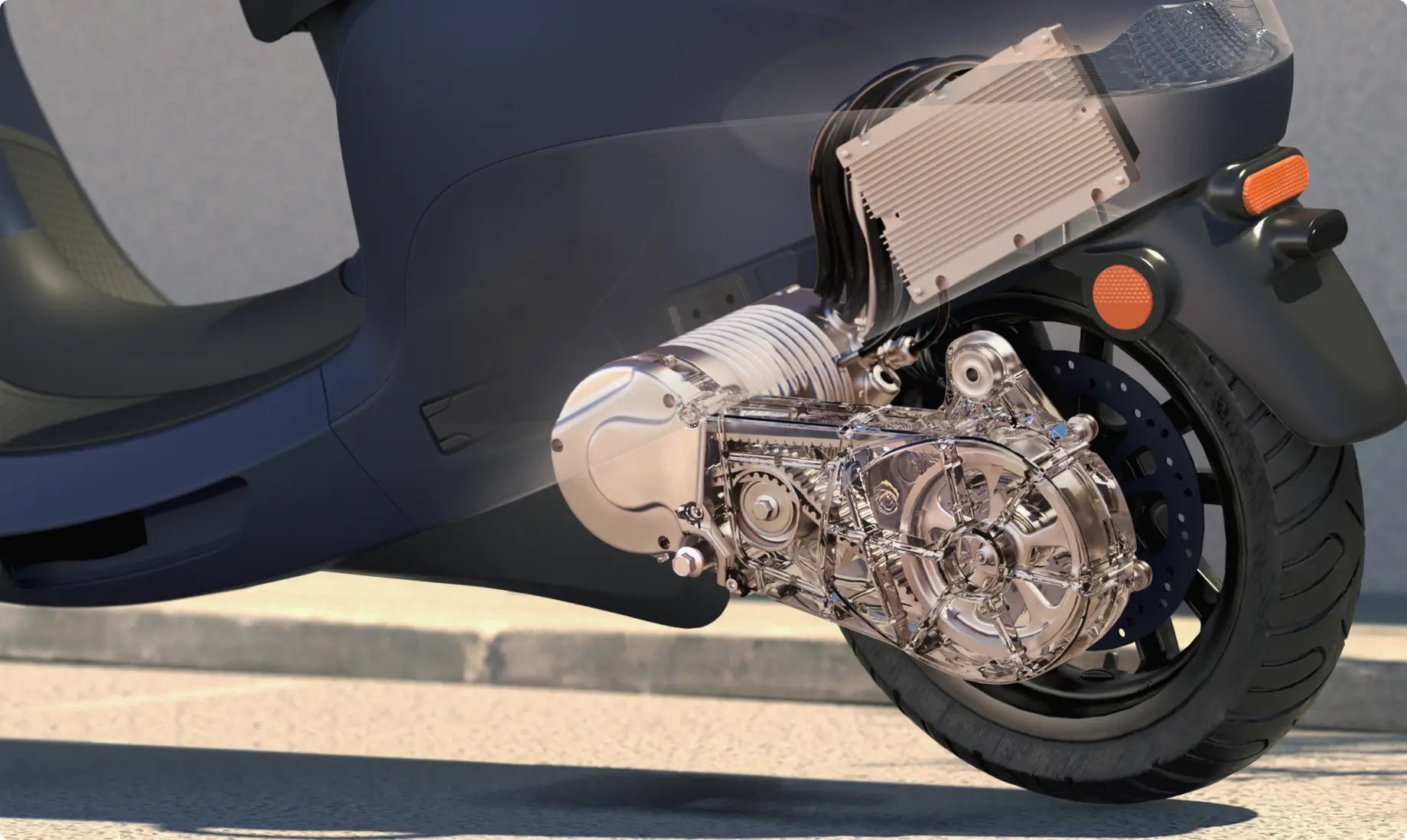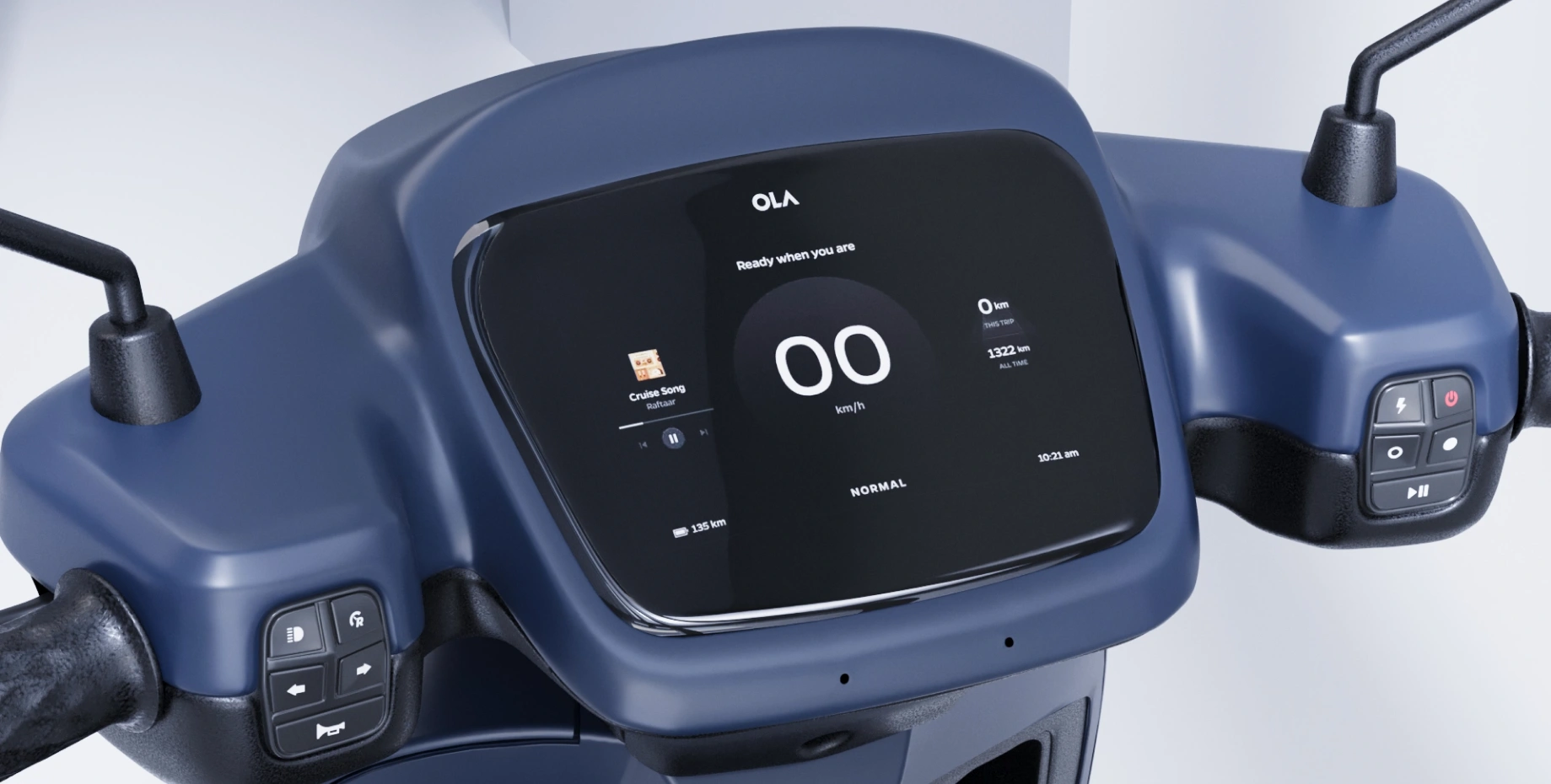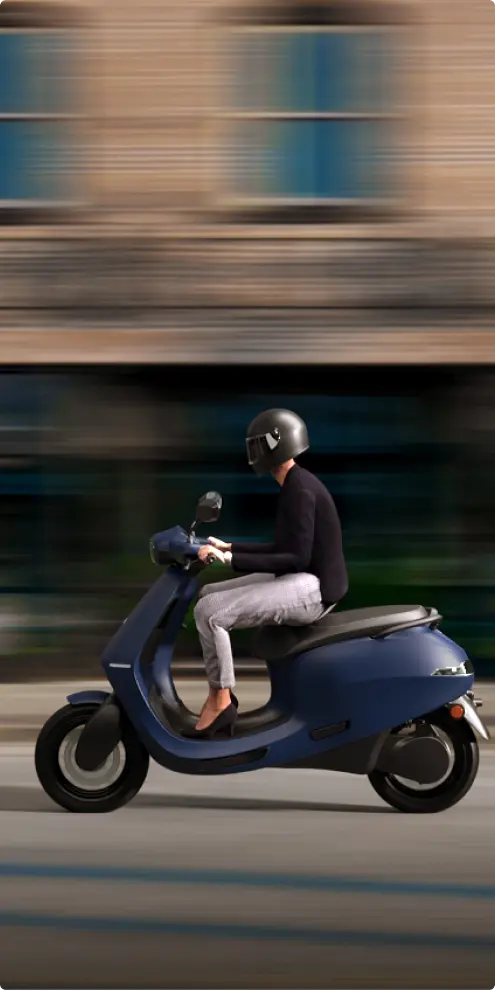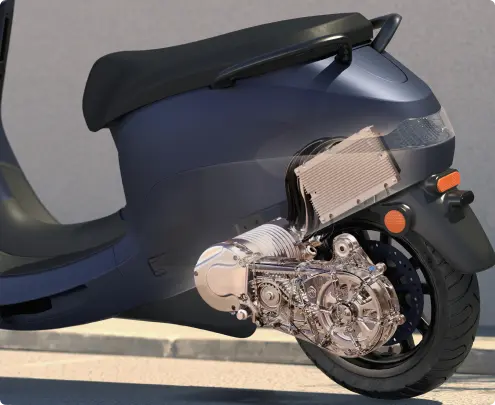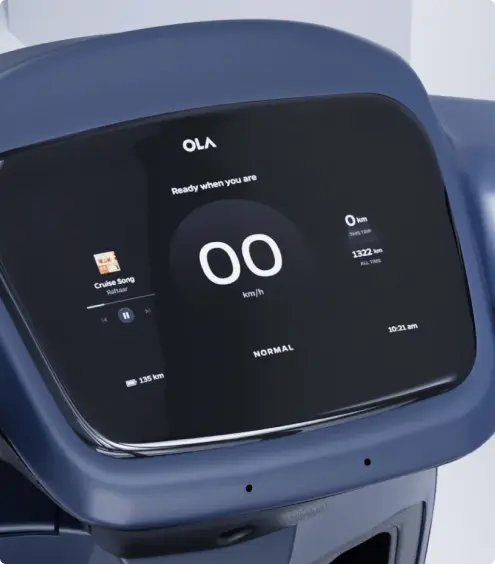 Go further. And then some.
We don't call it a beast for nothing.
You choose the speed. We have a Mode.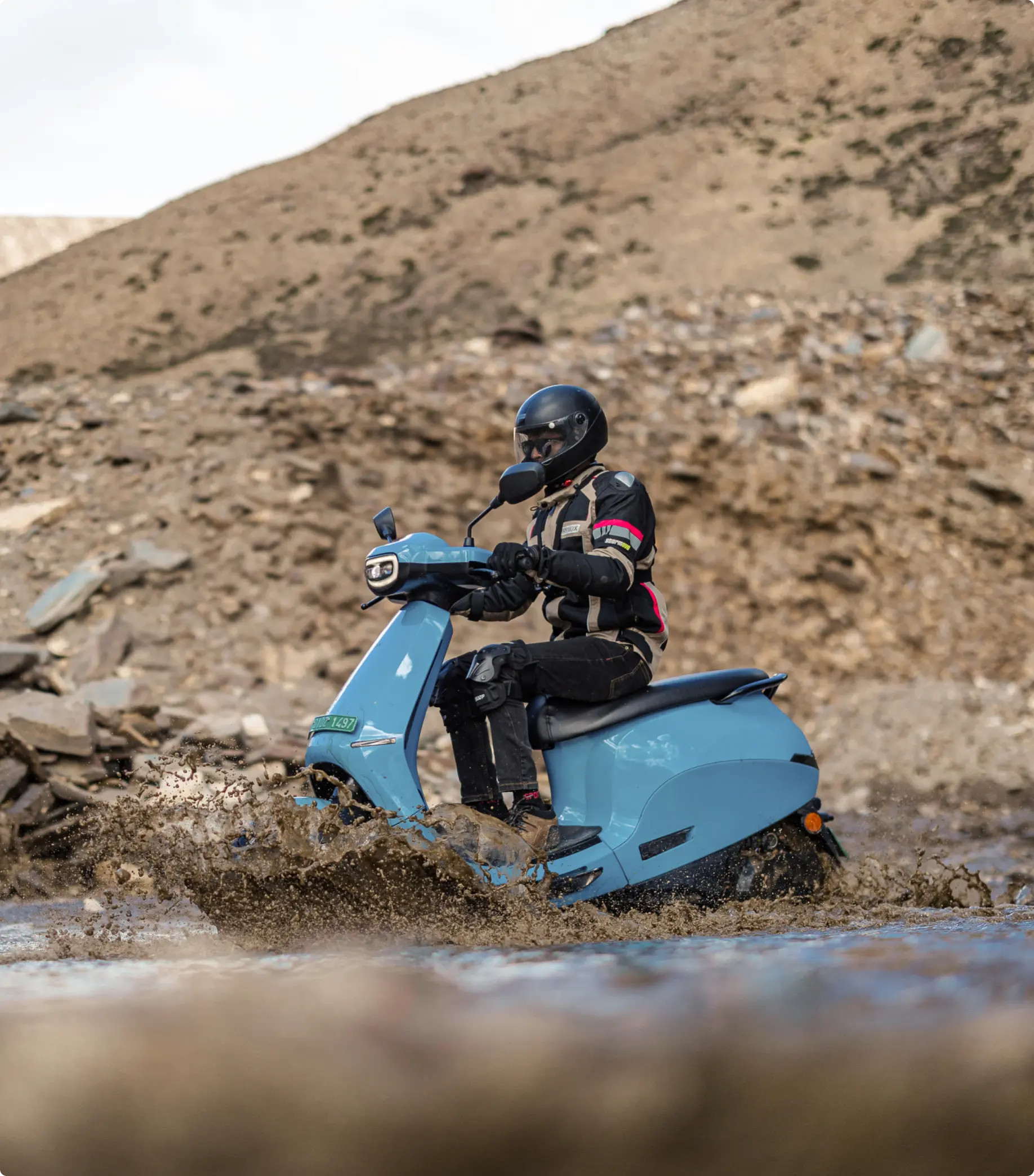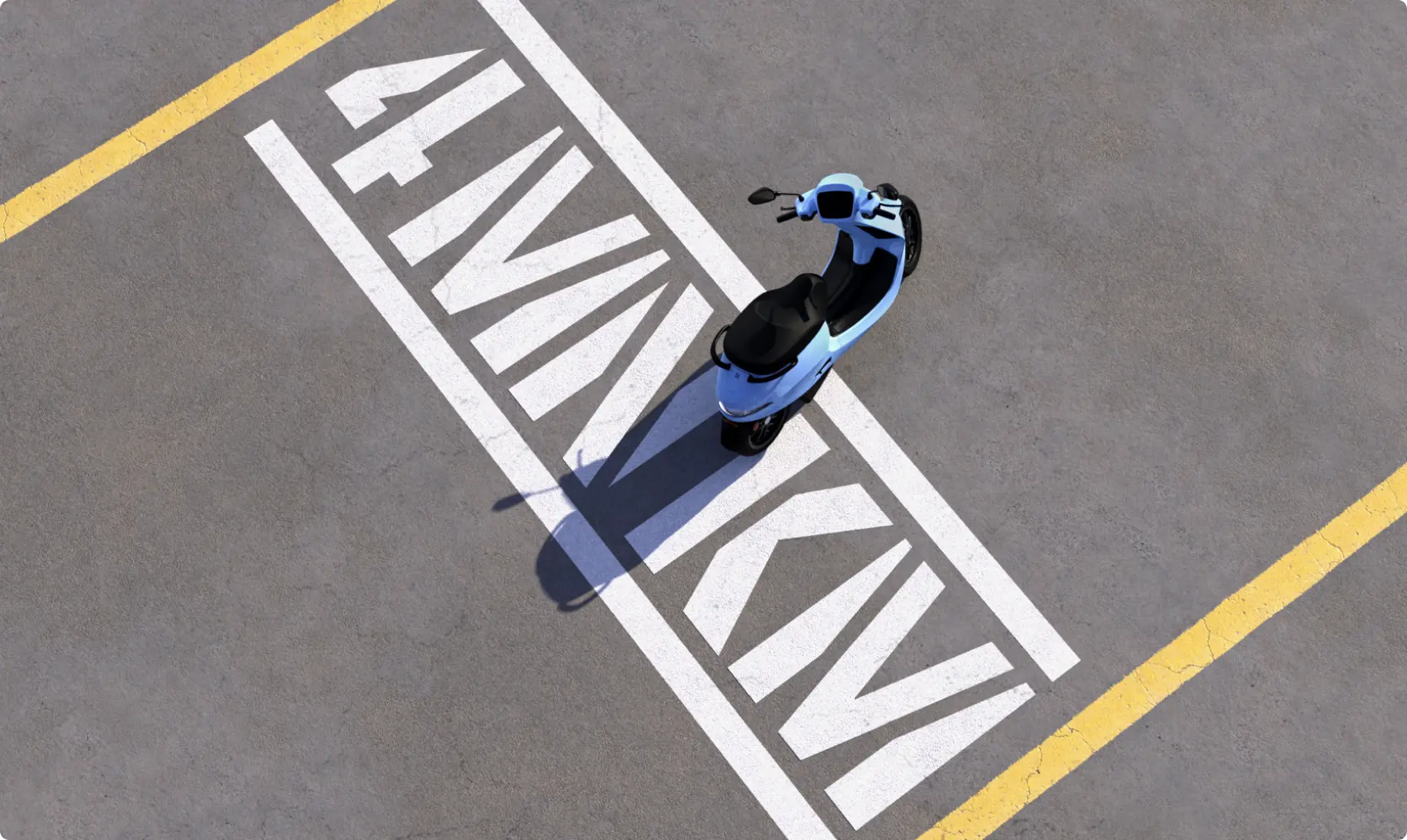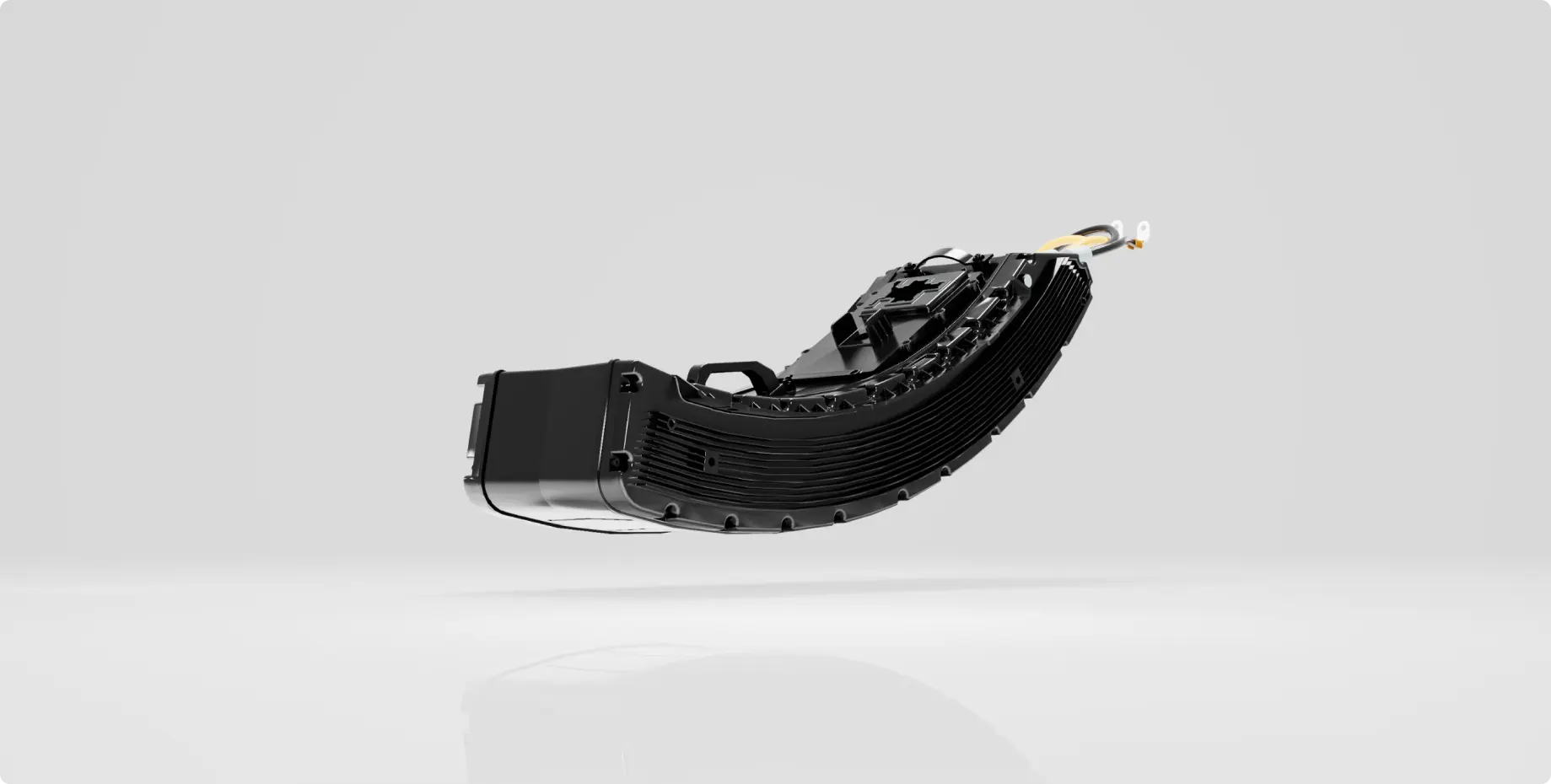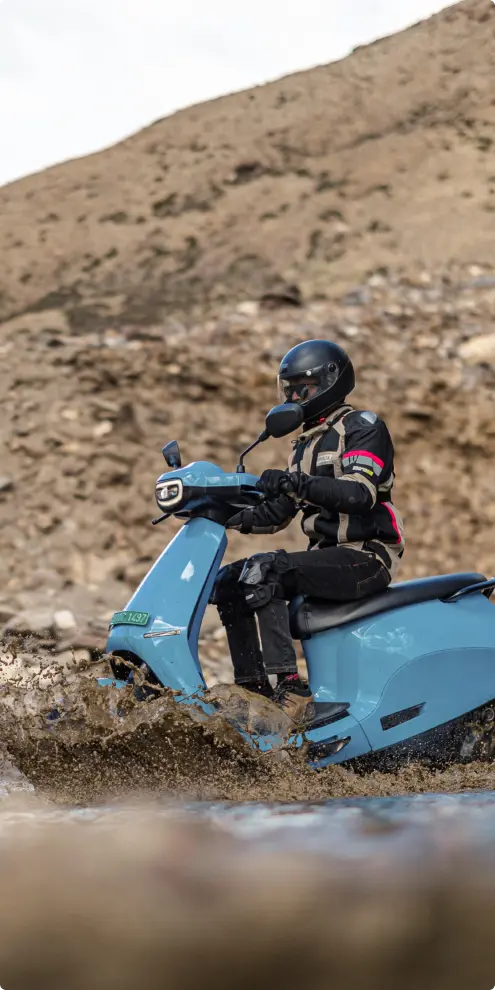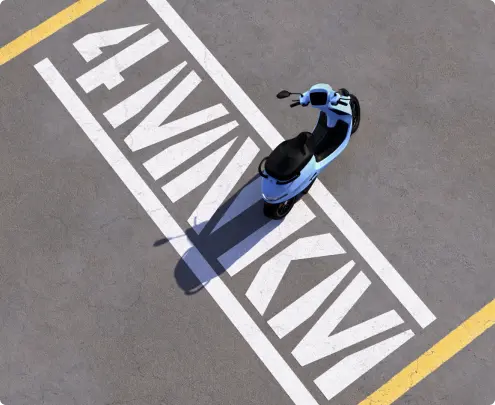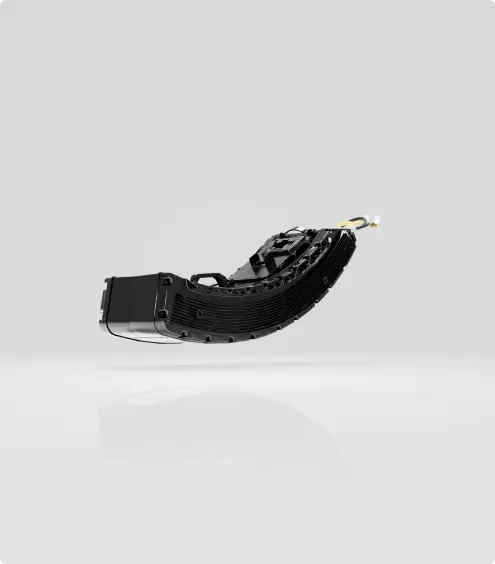 To the moon and back. 5 times over.
Bank on your battery. Without a second thought.
IP67 and 55 certification
Dustproof. Waterproof. Foolproof.
Goodies for you and your S1
Putting the awe in awesome.
Battery Innovation Centre
Research. Development. Innovation. Right here in Bengaluru. Housing over 500 engineers, Ola's Battery Innovation Centre is set to redefine cutting edge.
World's largest 2W factory
All-women workforce. 3000+ AI robots. 1 Futurefactory. Manufacturing an Ola S1 every 2 seconds. Mind-blown?
India's fastest, sportiest, most ambitious car project. Coming soon to leave you mind-blown.
Join us in building the future. #JoinTheRevolution
Join us and be a part of a team that values collaboration, transparency, and accountability.