Weld Shop Assistant Manager,
Ola Futurefactory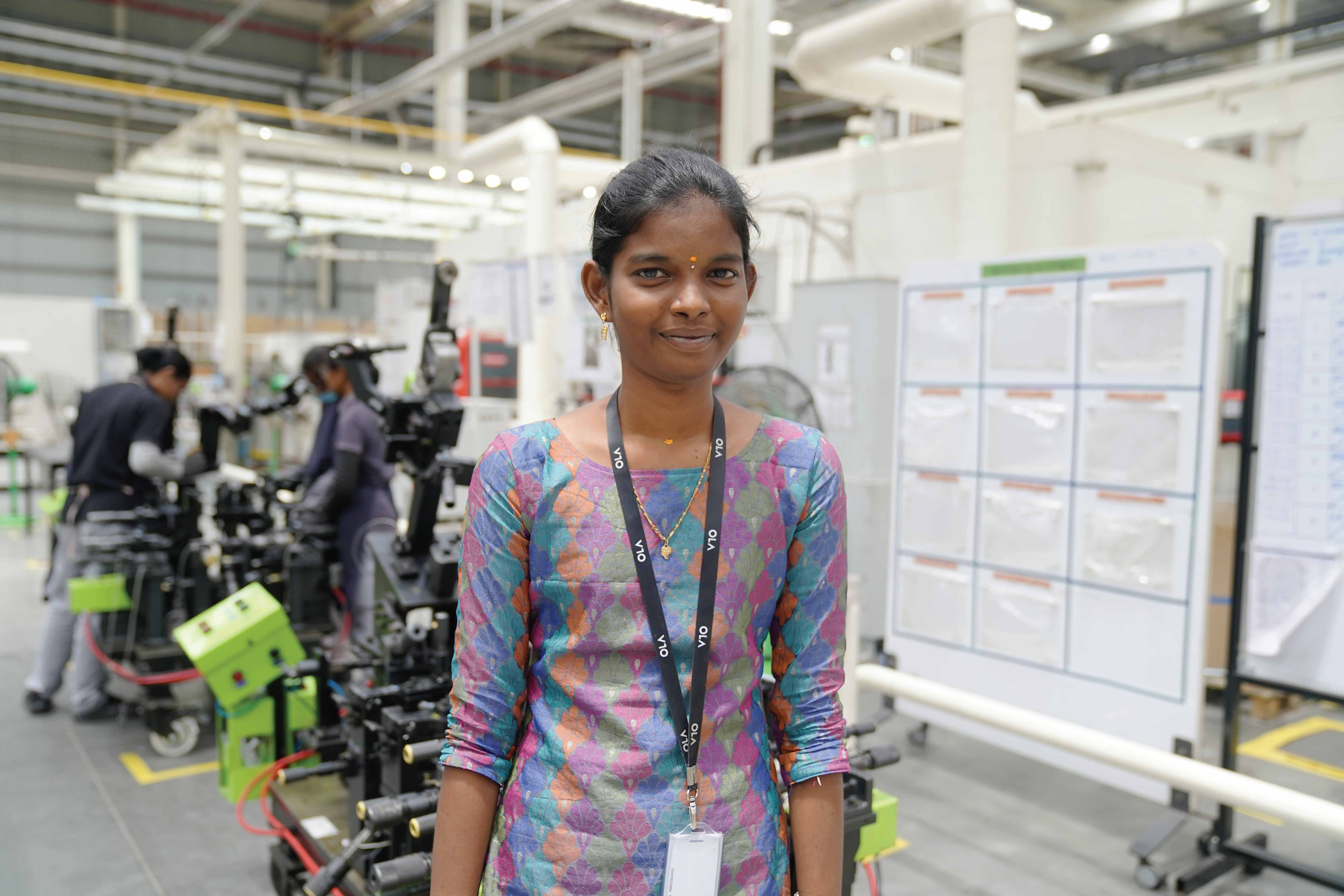 ""At 21, I was leading a team of 50 people at Ola. What was my biggest learning? Well, that's quite a story."
Usually when you talk about a learning moment, it's more along the lines of, 'I learnt how important it is to be polite, kind, or to be a good team member.' Those lessons are important and might be useful, but they don't necessarily define who you are as a person. For me, it's different. You can say my biggest learning at Ola turned my life around!
Let me start at the very beginning. In college, you'd usually find me by myself, actually, you wouldn't find me at all. I would just go to class, attend lectures, and leave. I would live life under the radar—not wanting to be noticed, or catch anyone's eye. Small talk and social interaction was just not my thing. Building relationships or sharing my thoughts and feelings never came naturally to me. You could call me reticent, socially awkward or even just an introvert. It didn't matter. Honestly, that life worked for me. I was in my comfort zone and didn't see any reason to step out of it…
Not until I found myself leading a team of 50 people at just 21! When I secured the role of a graduate engineering trainee at Ola, I had to move from Chennai to Krishnagiri with a big responsibility—to lead the production team. And leading them meant not just managing them, but also interacting with them. To say that the introvert in me was scared would be an understatement. I won't lie… Initially, I would sweat at the mere thought of going out there and speaking to my team even for simple tasks like assigning work.
Little did I know that very soon, these simple tasks would be the least of my problems. A few days into my first project, I realised I had misjudged the timelines—the parts that were due in a few hours wouldn't be completed on time.
I felt completely stuck! The only way out was to ask for help, but the thought of it made me shiver. I wondered, 'What will they think about me?' 'I don't even know them. Why would they help me?' But I soon realised that there was no other way around it so I calmed my nerves, gathered my courage, and spoke to a few seniors, fearing the worst. Surprisingly, they were kind enough to sit me down and work my way around it.
They explained the process to me in detail ensuring that I understood it all. I could feel the burden lift off me, not just of the work, but also of my inhibitions. By the end, I found myself letting out a breath that I'd held on to all my life… realising that coming out of my shell wasn't as tough as I had thought it would be.
That day, 10 months ago, my life in and outside work changed completely. I learnt a lesson that all I needed to do was just… ask! My life got easier—at work and outside of it. I became so much more confident! You can say I've discovered a whole new Deepika—one doesn't try to fly under the radar, and speaks her heart out to a team of 50 girls whom she tries to uplift every day.
"I never knew this version of me. And now, it is the one I love the most!""