Procurement Assistant Manager,
Ola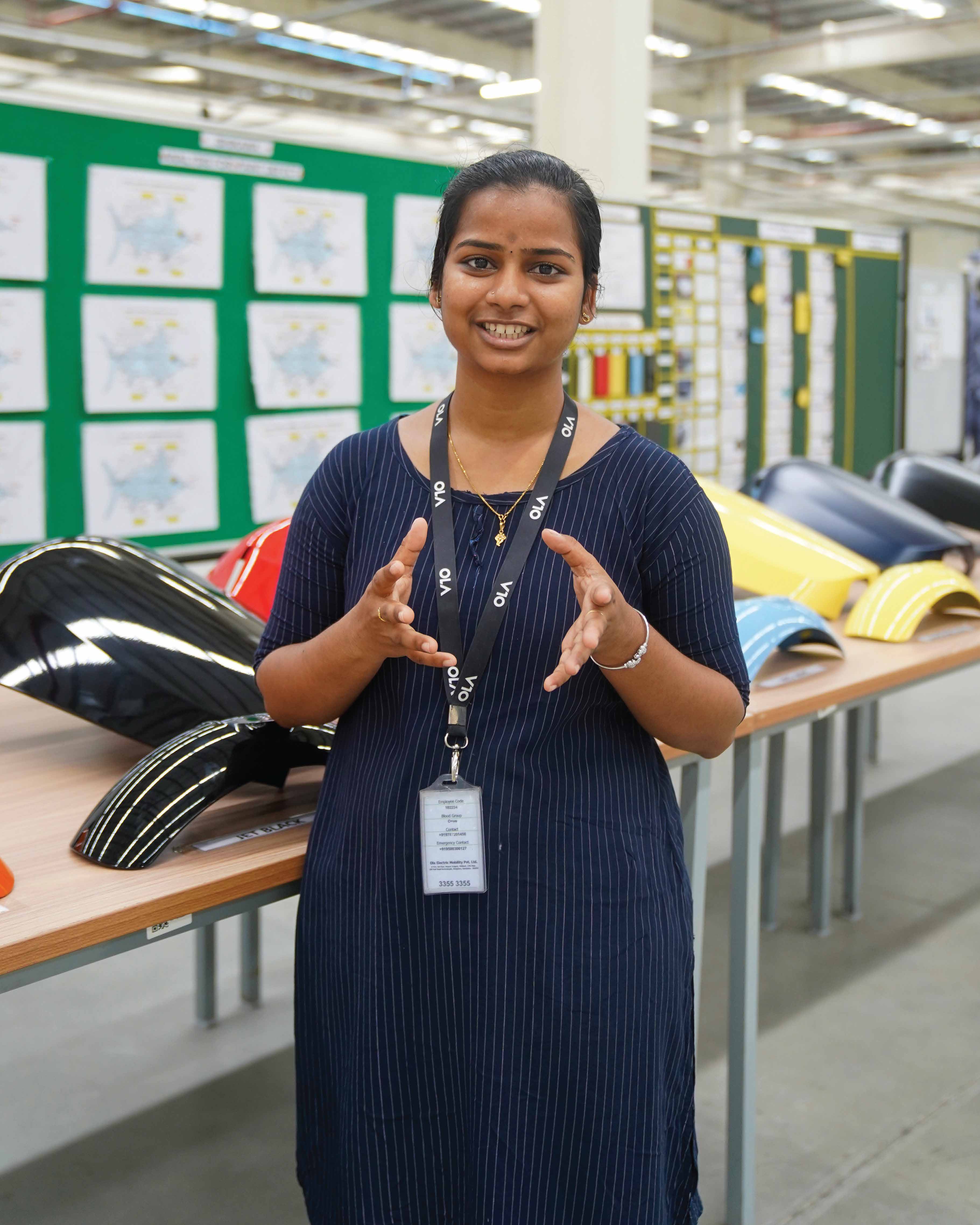 "It was during my Master's degree that I began doubting my choices… My younger sister had already graduated and was earning well; she was providing for the family — something I was supposed to do. As proud as I was of her, I couldn't help but feel guilty. 'I should've just stuck to Software Engineering like everyone was saying,' I thought.
But what could I do? The day I stepped into my first-ever Mechanical Engineering class,
"I felt I'd finally found my home. There, surrounded by machines, tools, and whatnot, everything else faded away — even the fact that there were only 10 girls in a class of 75."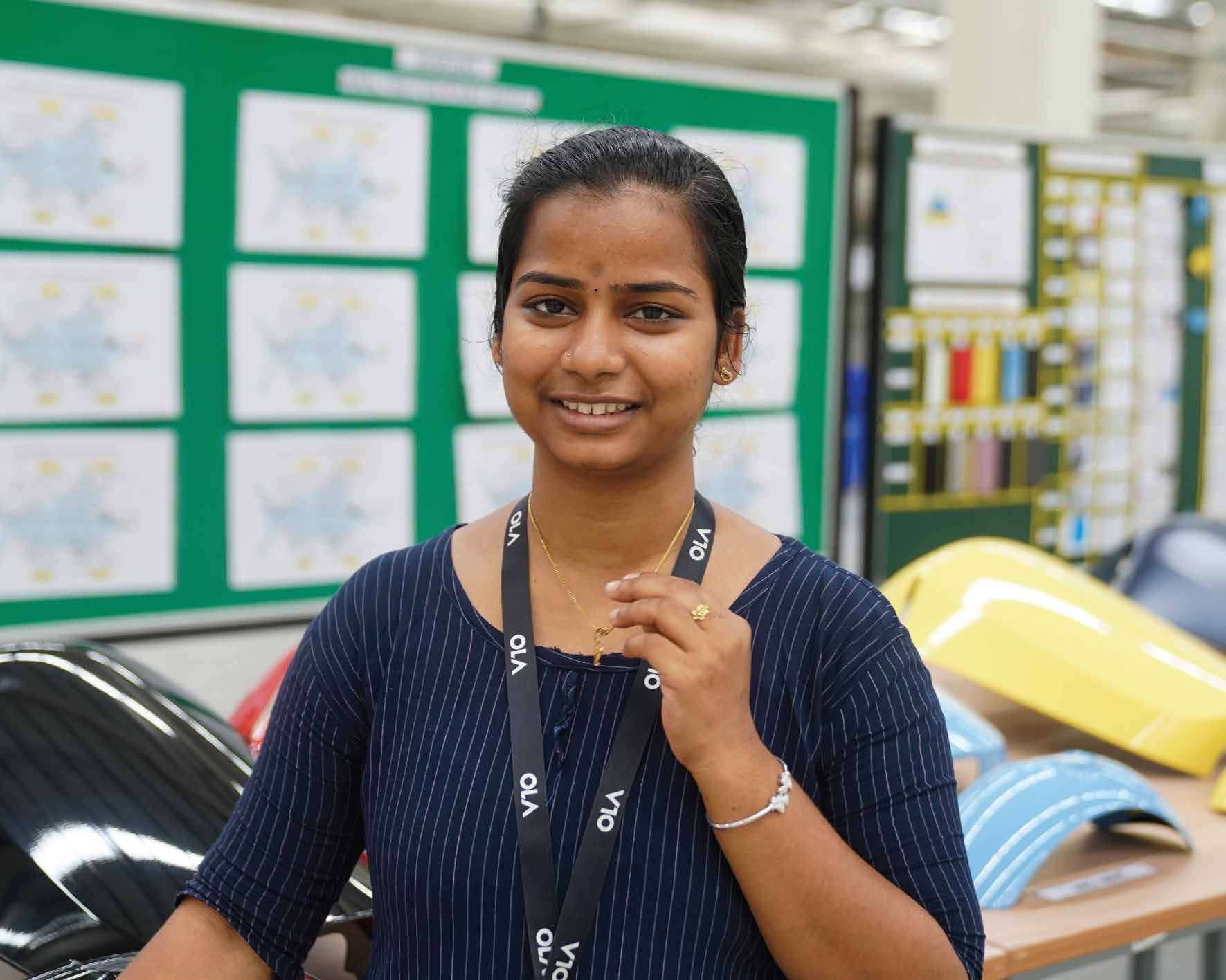 I never had this growing up — I didn't know change inside me. the concept of home as every 4 years, our family moved wherever Appa was transferred. I could never form any long-standing friendships, and being a teacher's daughter, kids at school were always wary of me.
So, books became my friends. There was something about novels and fiction that drew me in, I loved going on adventures with the characters in those books. But one day, Appa saw me reading a novel instead of studying and he pried it away from my hand saying, 'Don't waste away your life in these books, study instead!'
"Looking back, I wish I could muster the courage and put my foot down that day - it was just an interest after all."
Instead, I just obliged with my head bowed. It was only years later that I learnt to speak up, or rather, had to.
As a kid, I was fascinated by the world around me — the cars, the hinges on doors, and even my hair clip, I wondered how they worked! So after my 12th, Mechanical Engineering was the clear choice for me. I was eager to enter the world of machines. But that's when people around me, my friends and relatives started saying, 'Go for IT or computers instead, better suited for girls!'
"How could I let these people determine my future? Why do they have a say in my career and I don't? I let these thoughts fill me and empower me, and for the first time in my life, I spoke up for myself, 'My future is mine alone — and I'll decide how I want it to be!'"
And that's how I got to live my dream; I entered college with big dreams and had them fulfilled tenfold. It was the most rewarding experience of my life, and after I graduated, I felt the need to learn more. So, immediately after, I enrolled for a master's degree. But as much as I loved learning, I'd begun to doubt my choices. I wondered if I'd be able to get a good job.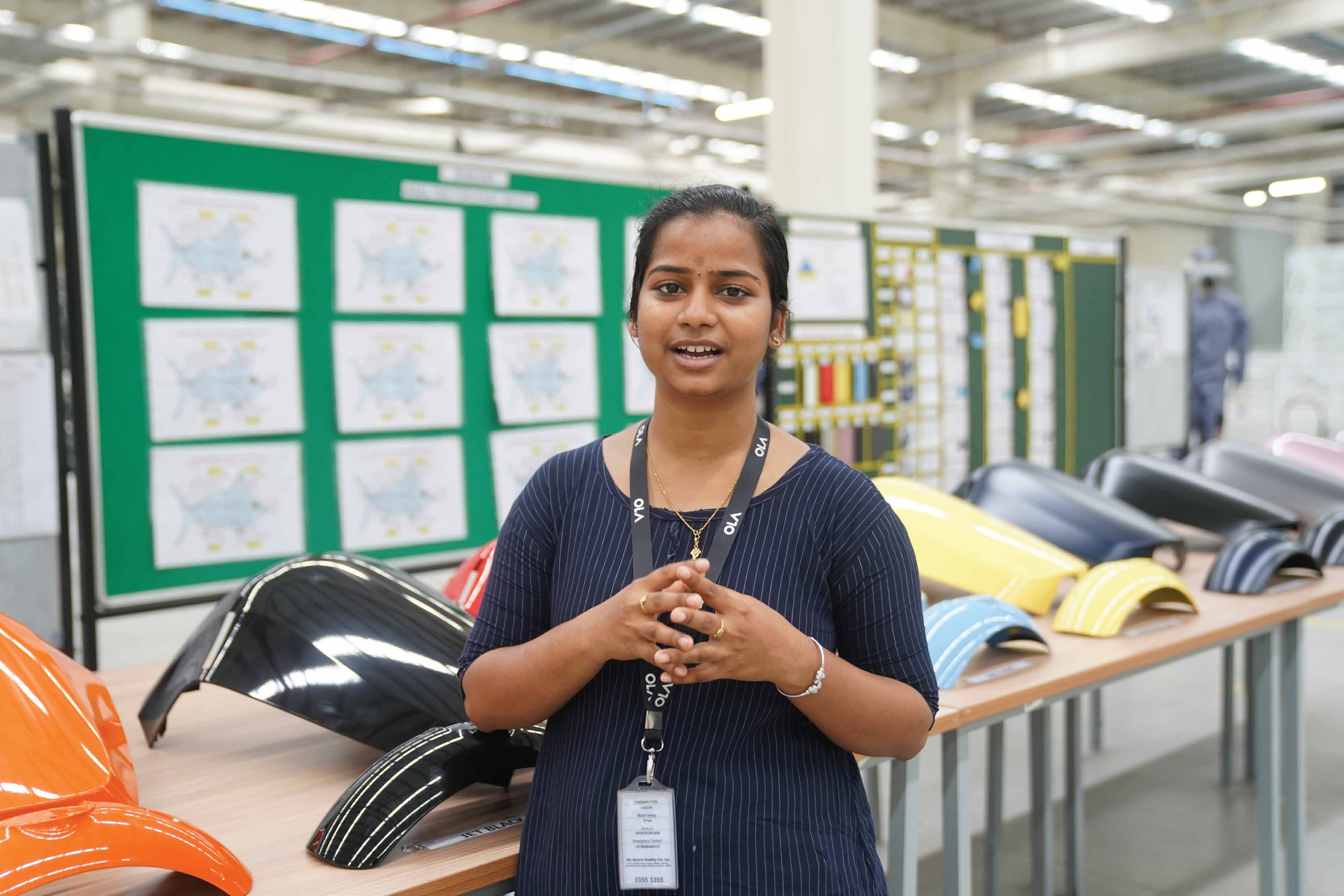 Thankfully, the dilemma didn't last long. As soon as I completed the degree, I had a job in my hand. What a day it was! I was on my personal cloud 9 — I just couldn't stop smiling.
And every day ever since I've thanked the courage that 17-year-old Sindhuja had shown — it was because of her courage that last year, I even found my dream job at Ola. I actually work in a factory now!
I spend my days around some of the most hi-tech robots and machines, and I get to watch the Ola scooter being made from scratch. My life feels like heaven for the engineer inside me.
"Today, if someone gave me a chance to go back and change something, I'd still make the same choices all over again!""