Cell R&D Research Engineer,
Ola Battery Innovation Centre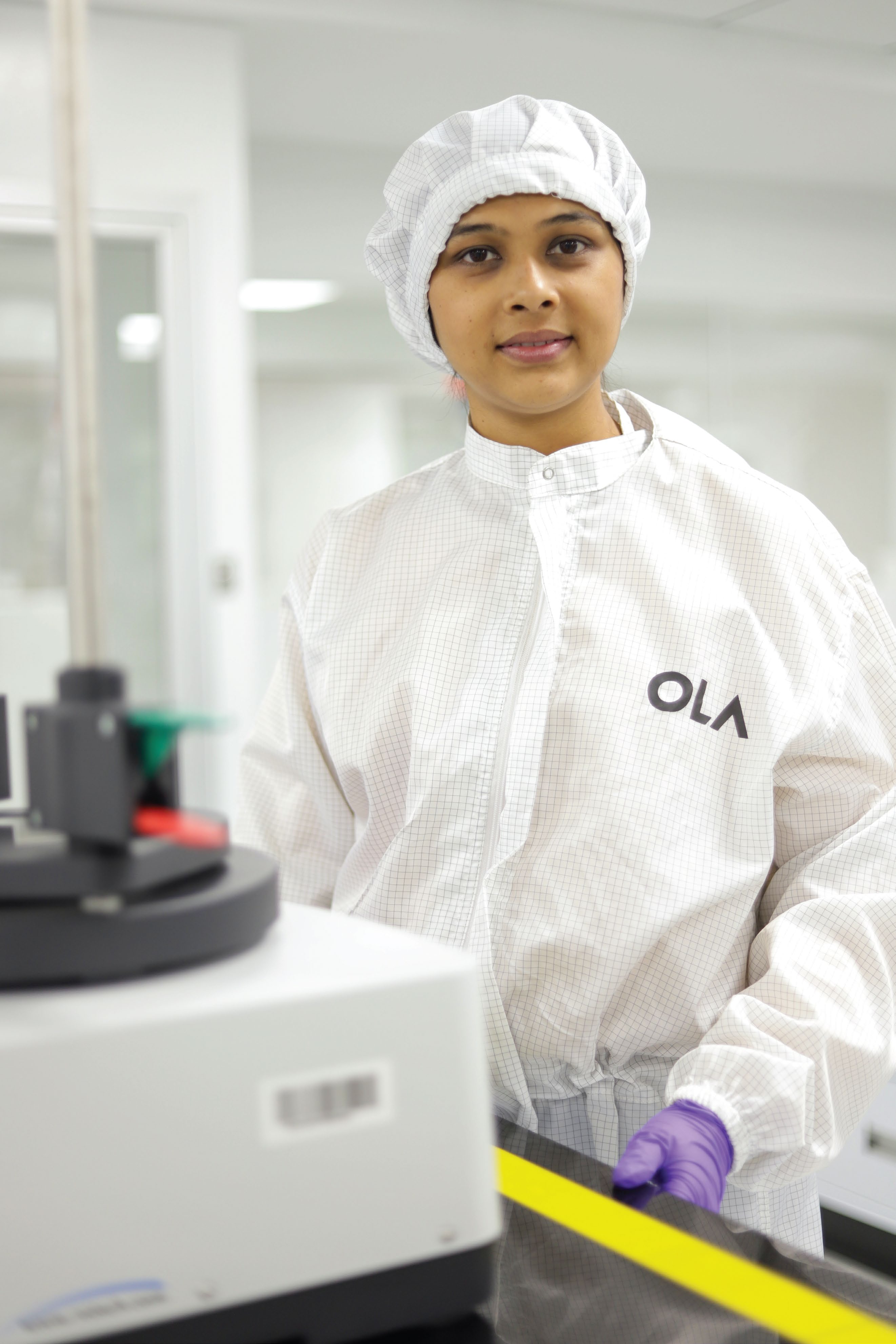 "'Ladikya basketball nahi khel sakti!' No, this isn't a dialogue from Kuch Kuch Hota Hai, but something I grew up hearing. As a kid, I loved playing basketball and was really good at it—I made it to the state team! But sadly, my interest was always ridiculed. The same people who cheered on the men's basketball team laughed at ours. 
It angered me to see this face of society so early on. I wondered, 'Do dreams discriminate?' But then, in the 4th grade, I got to know Kalpana Chawla's story and it made me think, 
"'If she can do it, so can I!' I decided to become a scientist. And that's where I started seeing the real bias…"
Everyone from my friends to my relatives brushed off my dream saying, 'Girls and science don't mix!' This only strengthened my resolve more. I started to put extra effort into my studies and topped one class after another. Eventually, I completed my BTech from a top college in India and went on to pursue Master's. And that's where I found my interest in electric mobility. 
"Once again, I was told, 'This is a man's field!' But I never responded — I let my actions do the talking."
And I got a job at Ola's Battery Innovation Centre! The day I walked inside Ola as a research engineer was the happiest day of my life—I'd done what I'd set out to do. 
For the past 2 years, I've worked with some of the most brilliant minds in India, and guess what? They're all women! They inspire me to put my best foot forward… I work hard everyday, and today, I even have 2 patents. As someone who had to face bias and ridicule for my dreams all my life, taking up this 'man's job' and thriving at it has been my biggest win. 
"The sound of glass-ceilings shattering around me is music to my ears!""