Battery Shop Associate,
Ola Futurefactory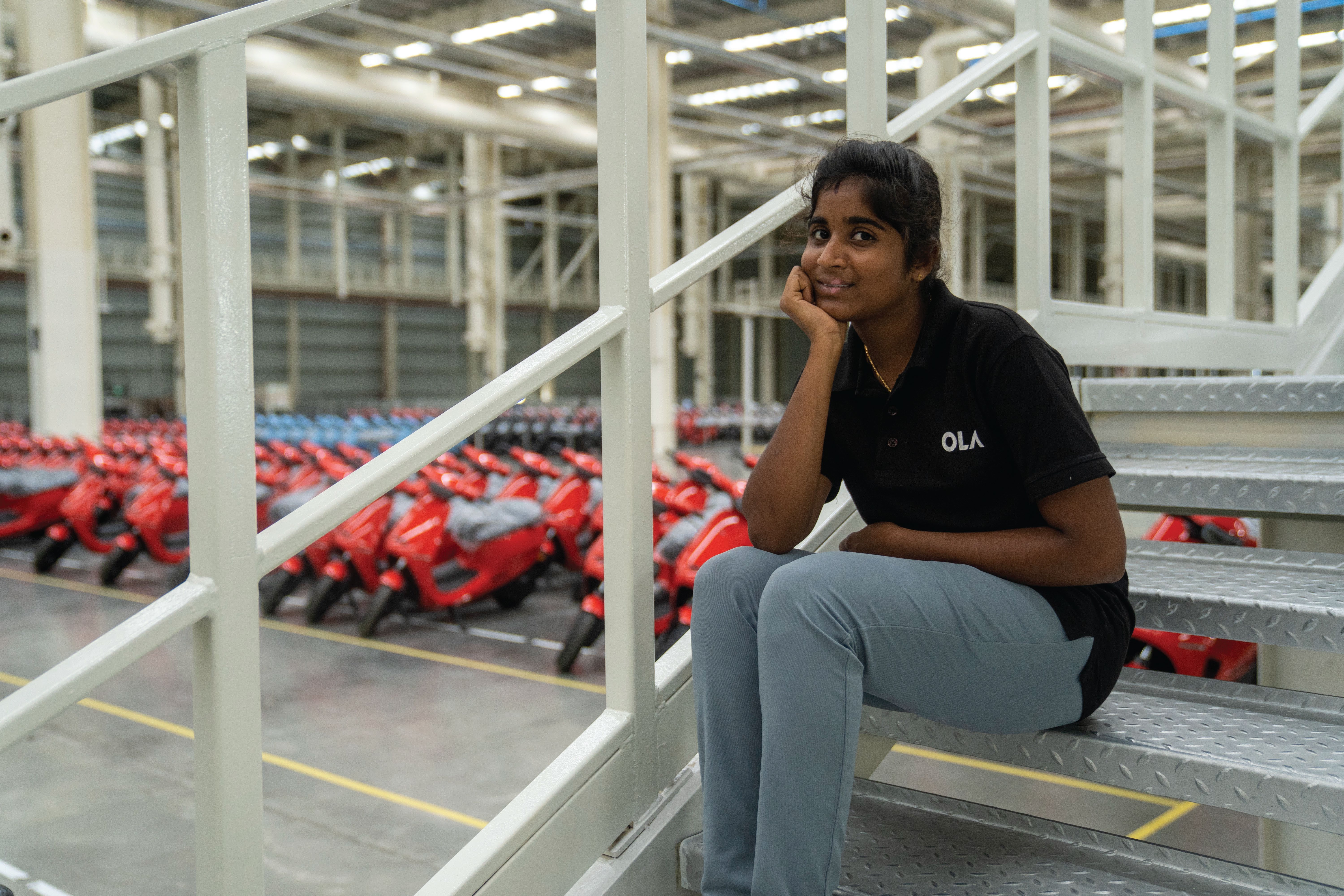 "People often bicker about their jobs. The long hours, the exhaustion, and the rude bosses… But for me, the significance of the job confirmation call was a life-changing one. Not just because of the life events that led up to that call but also because of what had happened after it. Let me start from the beginning:
We lost Appa a few years ago. After a fight with Amma, he'd gotten drunk, and while swimming, accidentally drowned in a well. That left Amma with the guilt of not clearing things out with him.
After Appa, Amma had to make ends meet. She worked as a cook and also did her best to repay Appa's debts.
"Everyday, I'd see her take the ends of her pallu and tuck them in her petticoat before starting o the household work. This was even before she'd rest from her day's exhaustion."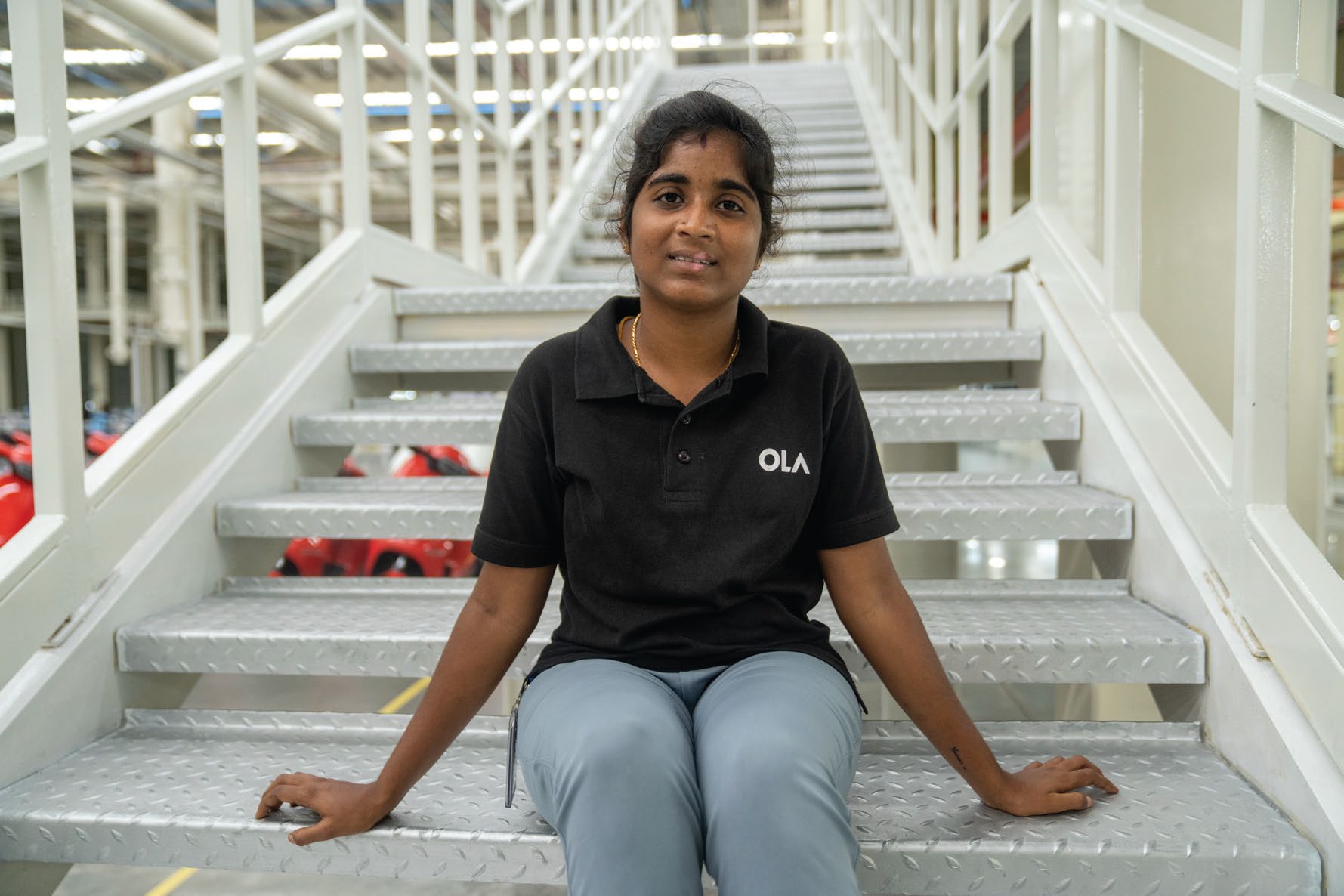 I hated seeing her struggle so much and I made it my aim to put an end to it.
That's why when I got to know about Ola through my college, I immediately applied. To be honest, I didn't think I'd make it. But a month later, when I got the confirmation call, Amma and I knew our bad days were behind us. That day, I promised myself I'd buy her a gift after getting my first salary. But I guess life had other plans.
Three days before I completed a month, I received a call from my neighbours. They said Amma had hurt herself while opening the fridge. I didn't think it was anything serious. But when I got there and saw Amma lying on the floor, lifeless, I froze. She'd gotten an electric shock. And just like that, Amma left me, all alone. I sobbed uncontrollably; It was like I'd lost my reason for living.
"And the salary that I wanted to use to buy her a gift was actually used to carry out her final rites."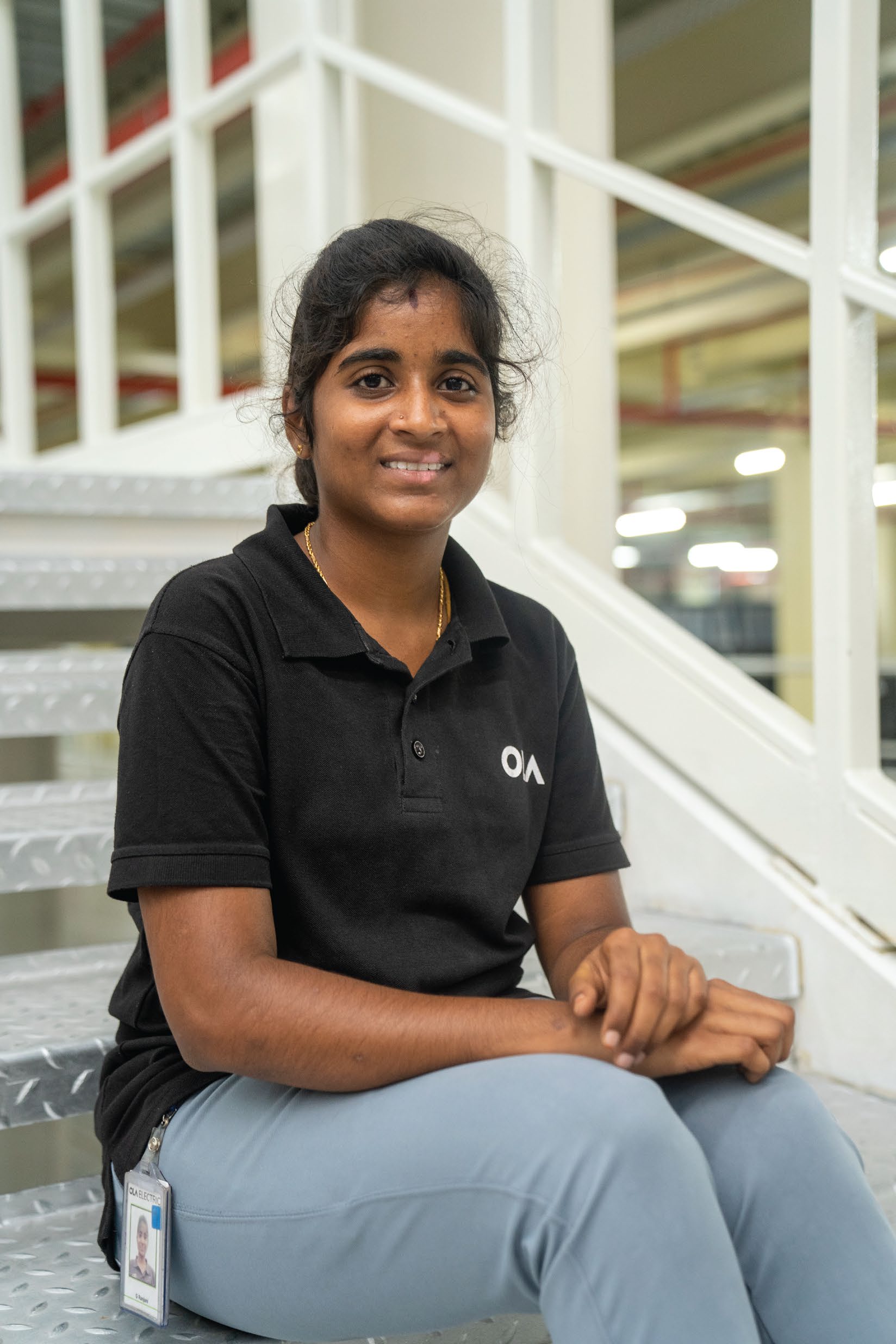 After that, for all I knew, I was on my own. Life became difficult. I hit rock bottom. I'd just go to work and come home; I wasn't living—I was just surviving one day at a time.
It was around that time I found solace in my friend, Naveen. He'd always be there for me—he helped me cook, got me medicines when I was sick and lent me a listening ear whenever I needed.
In those 6 months, in Naveen, I found my pillar to lean on and the source of my strength. I knew Amma and Appa would've liked a boy like Naveen for me. And that's why when 6 months after Amma's passing, he asked me to marry him, I said 'yes'.
The wedding was simple yet beautiful. And even after the marriage, nothing has changed. I'm still working at Ola—not just looking after myself, but also paying off Appa's debts. Seeing me work so hard, Naveen often tells me, 'Take it easy—you can lean on me!' But I always say no. Because this responsibility is mine alone. And I'm going to make sure that I will fulfil it to its best.
"That will be the best gift I'll ever give to my parents."