Production & Planning Control Associate,
Ola Futurefactory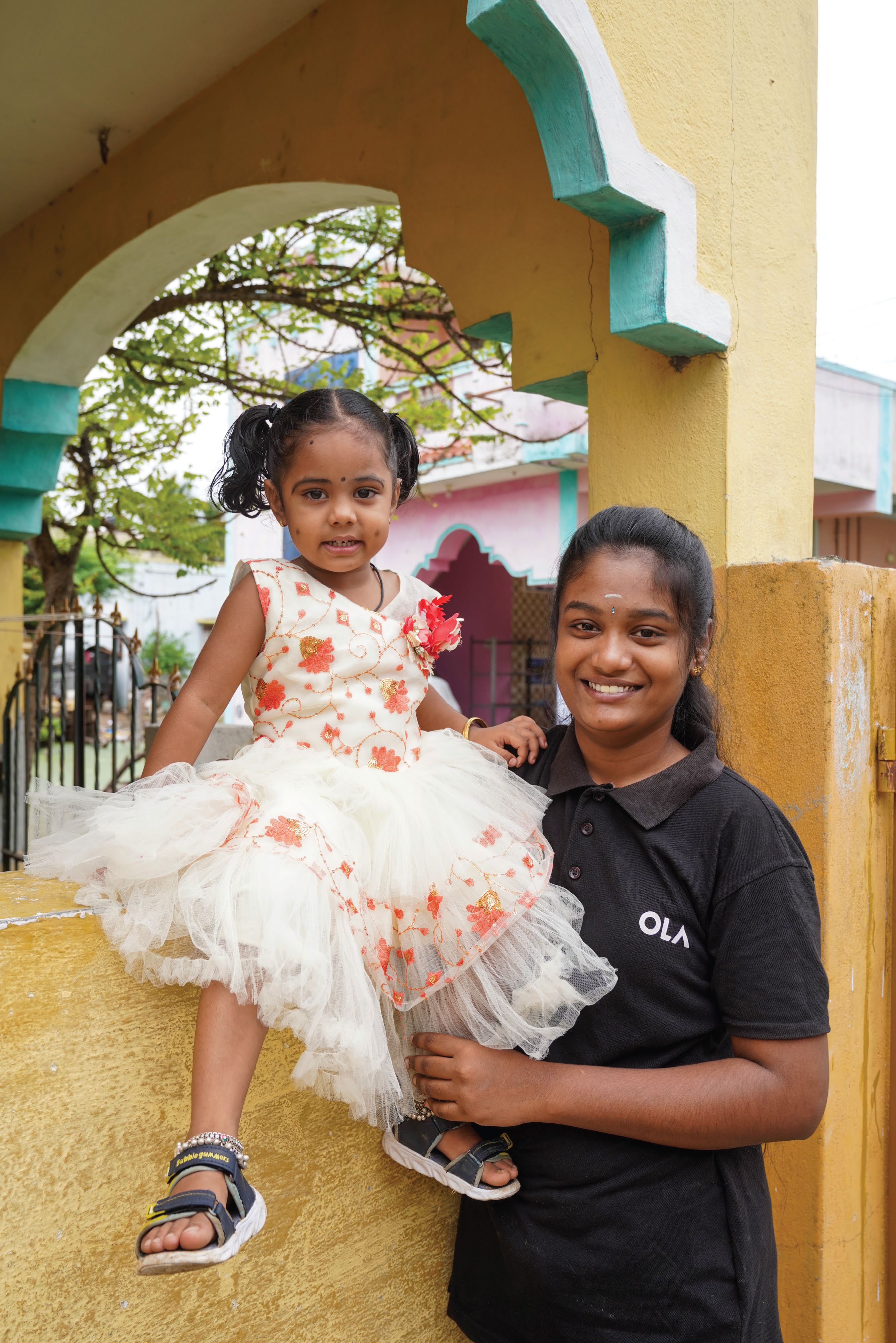 "I've always been maternal—even as a little girl, I loved toddlers. Feeding them, playing with them, and looking after them… It was my favourite thing. That's why growing up, my dream was to become a gynaecologist—I wanted to help bring kids into the world. 
But after my 12th grade, I fell in love with a boy— he made my heart race; I thought I'd found the one. But Amma wasn't keen on our match. She'd raised me alone since I was 6 after Appa's death; she said she knew what was better for me. But I didn't agree. I'd found love and was prepared to risk everything for it. So, I did what a lot of people in the movies do when their parents don't agree—I eloped. At first, I lived the life of my dreams. It felt like it was just him and I in the world. I genuinely thought nothing could come between us and that we would stay happy, forever. But things changed for the worse quickly. 
"In just a few weeks, the rosetinted glasses came off, and I started seeing things clearly. My husband was abusive and manipulative."
Although he'd promised me that he'd support my education, after marriage, he pushed me into taking care of the house and working in the kitchen. Amidst the rattles of the plates and spoons, I felt closed off from the outside world. I felt betrayed. 
Like most women, I thought that having a child would make things better. So, I gave in. And a year later, I gave birth to my daughter, Pragati. She was the sweetest little girl. My heart warmed up seeing her, but my husband was indifferent. I expected things to get better between us but it was as if that man had no heart. 
So I accepted this as my fate and everyday, put up with him lashing out at me for no reason. I think he thought of me as his punching bag and so, he didn't even refrain from telling me things like, 'You're worthless and can't do anything.' Still, I put up with him.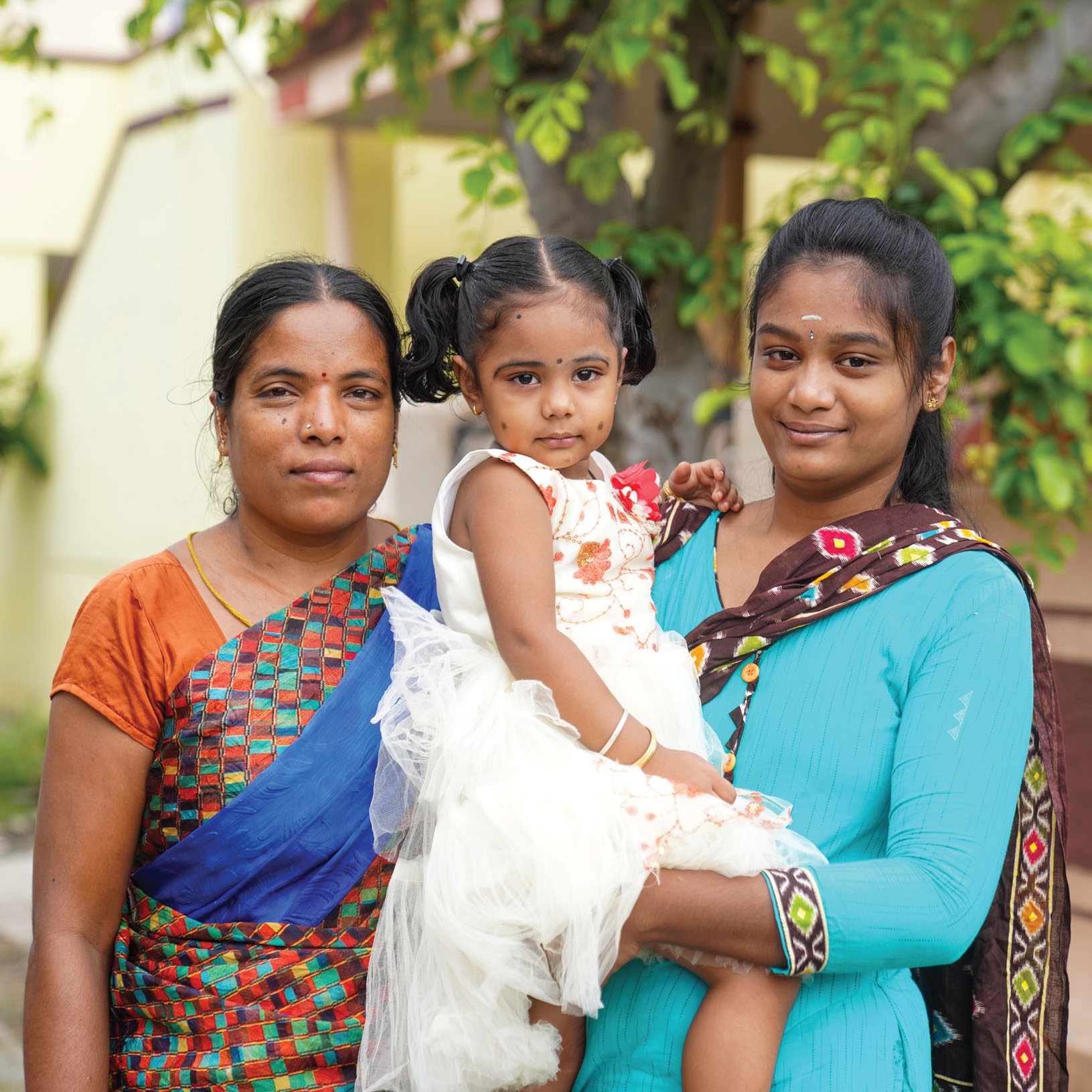 ""My saturation point came when one night, during a heated argument, he screamed, 'I'm having an affair.' That was the last time I saw him…at 21, I became a single mother."
Pragati and I moved in with Amma who embraced us with all her heart. Not once did she ridicule me for my decision. She took care of me at my lowest. She made sure I ate and slept on time, and looked after Pragati too. 
Guilt, remorse, embarrassment, and anger. All emotions engulfed me. But I didn't want to let my husband's actions compromise Pragati's future. So, instead of wallowing in pity, I started looking for jobs; I wanted to raise her myself. 
 That's when a friend told me about Ola. I immediately applied and after a few rounds of interviews, I got in! Pragati was at the age where she was still learning how to talk. 
But knowing that I was doing this for her and her future, made it slightly easier to kiss her goodbye every morning. 
Amma helped me out by taking Pragati with her to the shop while I came to the factory. But without fail, we sat together every night as she told me everything she had learnt in school.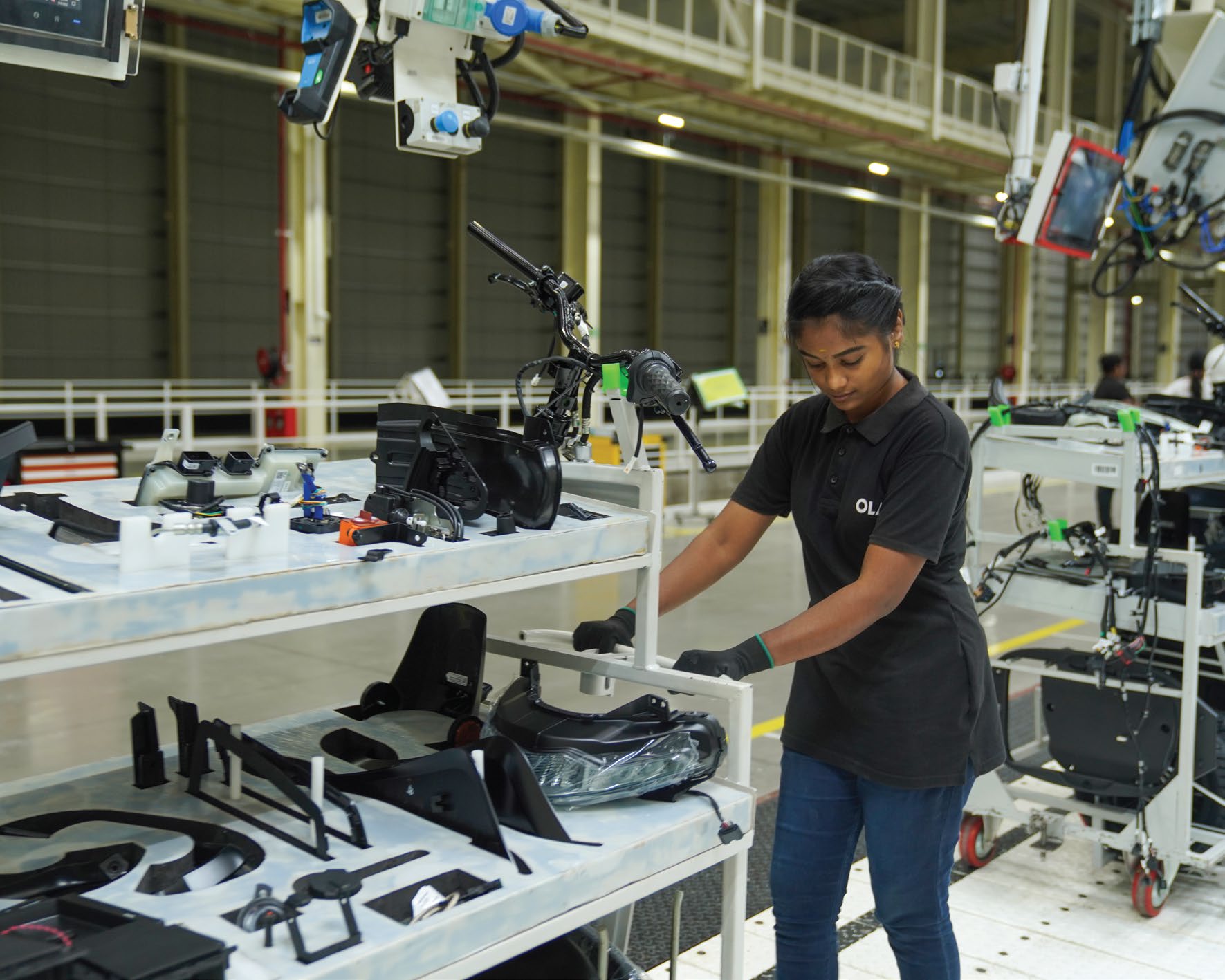 Today, a year later, it's overwhelming to see my daughter grow into a bright, bubbly girl. My heart swells with pride when I see her saying the alphabet. When I think back to the man who called me 'worthless' last year… I see how I've taken charge of my own destiny. 
And I'm going to make sure that I raise Pragati the way her Nani raised me—no matter how many times life throws us down, we always get back up stronger."