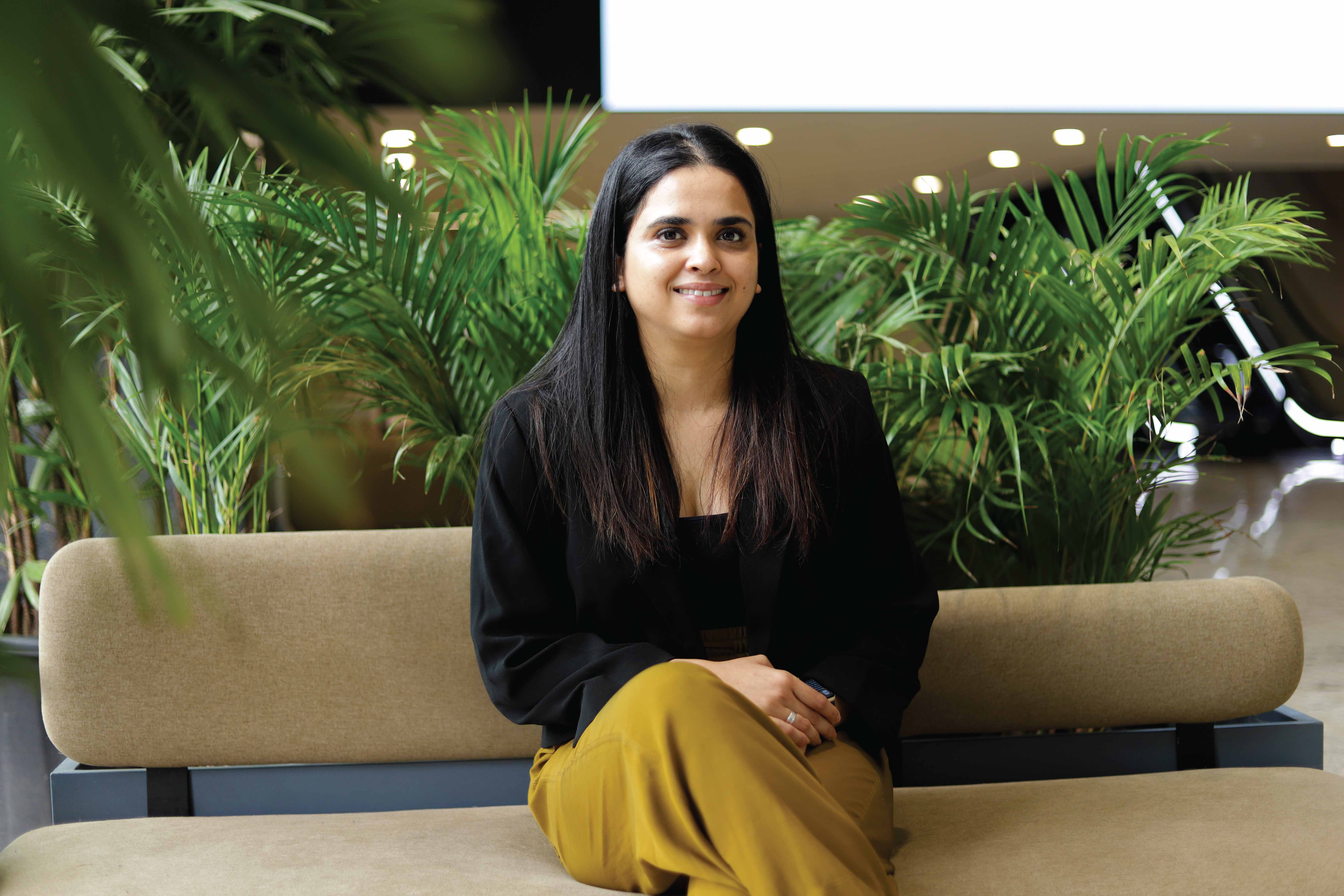 "My Dad is the epitome of everything I've always wanted to be. With decades of experience under his belt, he's a Legal Director in the corporate world today, and my biggest inspiration.
As a child, too, I looked up to him with stars in my eyes. On the outside, looking in, someone could have said his life was very manic—that he was a workhorse. He'd miss vacations if something important came up at work. At times, my sister and I would go days without seeing him because he'd come home so late. But he did it all so beautifully, infused with so much passion towards his work, that it never felt wrong.
"To me, he was the superhero who was completely committed to his goals, and the one that all these important people could rely on. I had a clear glimpse of what I wanted my life to look like — exactly like his."
I followed in his footsteps by pursuing law. After graduating from law college, I joined a firm as a paralegal - I was the only woman there. I got my feet wet, and strove hard to make my place in their 'boys club'. Initially, they would question my judgment on legal matters, but over 3 months, my unrelenting stance and my work spoke for me.
I began getting bigger opportunities, and even practiced in the high court and tribunal. The first time I ever addressed a judge still stands out in my head. Picture this, the day started like any other and I arrived at the high court to assist my senior on a case - no aforementioned addressment of the judge required on my part. But as luck would have it, my senior was running late. And it fell on my shoulders to step on the podium and implore the Division Bench to give us an extension.
I almost had a breakdown at the thought of it. I felt tongue-tied, like I'd forgotten how to speak. But mustering up all the courage I had, I stood there and addressed an honest-to-God judge for the first time in my life. To my surprise, I did it. And it felt exhilarating. At that moment, I thought, 'If I can do this, I can do anything.'
A decade has passed, and I've moved on from practicing in the court to becoming a Senior Legal Counsel at Ola. But my motivation has remained the same - following my passion, the way Dad has. It feels surreal to actually sit down with him and exchange work stories now.
"I grew up dreaming of the life he had… Today, I've made it my own.""